Microsoft hints at impending write-off of Nokia acquisition that could total billions
Filing with SEC signals massive charge against earnings coming this quarter as phone sales falter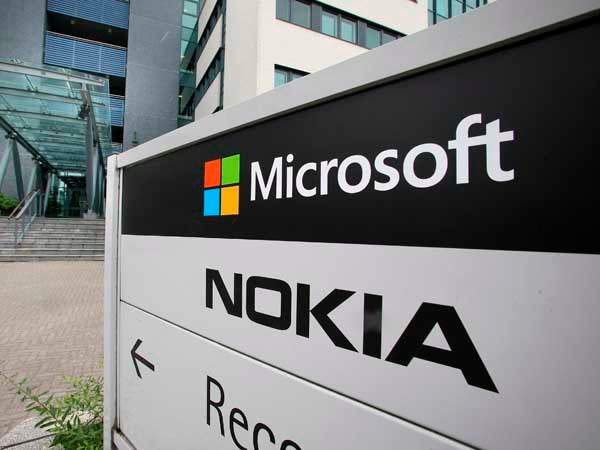 Microsoft has signaled that it may take a massive write-off of its Nokia acquisition, perhaps as early as July.
In the 10-Q filed with the U.S. Securities and Exchange Commission (SEC) last week, Microsoft said that its Phone Hardware division, which is based largely on the Nokia assets acquired last year for approximately $7.9 billion, lost money in the March quarter.
With revenue at $1.4 billion for the period, Microsoft said, cost of revenue exceeded sales by $4 million, meaning the company lost about 12 cents -- even before marketing, R&D and other expenses were factored in -- on each phone sold.
More importantly, Microsoft also warned investors that it may need to write off some of the Nokia acquisition.
"Given its recent performance, the Phone Hardware reporting unit is at an elevated risk of impairment," Microsoft said, using a term to describe the situation when the market value of a business is less than what's carried on the books. In such scenarios, corporations are required to balance accounts by taking a charge against earnings to the tune of the difference.
"Declines in expected future cash flows, reduction in future unit volume growth rates, or an increase in the risk-adjusted discount rate used to estimate the fair value of the Phone Hardware reporting unit may result in a determination that an impairment adjustment is required, resulting in a potentially material charge to earnings [emphasis added]," the company continued.
Ben Thompson, an independent analyst who reported on Microsoft's 10-K statement on Friday, translated the accounting-speak. "A very, very big write-off --- and associated quarterly loss --- is coming soon. What a disaster!" wrote Thompson on his Stratechery.com (subscription required).
Microsoft currently carries $5.46 billion in "goodwill" from the Nokia acquisition on its books, as well as another $4.51 billion in intangible assets. The Redmond, Wash. company had attributed the Nokia goodwill to "increased synergies that are expected to be achieved from the integration of NDS [Nokia Corp.'s Devices and Services business]."
That value may now be greatly overstated, Microsoft acknowledged.
"The valuation of acquired assets and liabilities, including goodwill, resulting from the acquisition of NDS, is reflective of the enterprise value based on the long-term financial forecast for the Phone Hardware business," the firm said in last Thursday's 10-Q. "In this highly competitive and volatile market, it is possible that we may not realize our forecast."
It also admitted that its phone business was in trouble. "In the third quarter of fiscal year 2015, Phone Hardware did not meet its sales volume and revenue goals, and the mix of units sold had lower margins than planned," the company stated.