Microsoft has big plans for its mobile apps: more sharing, more collaboration
Microsoft thinks users will want more powerful, connected apps in the future. Here's how the new generation of Microsoft mobile apps is becoming smarter and more interactive.
Microsoft's mobile productivity challenge, though, is twofold: adding intelligence to where there was none before, and presenting that information cohesively without clicking from app to app and screen to screen. "That's very difficult here, because you're dealing with a very small screen," Soltero acknowledged. "But it's perfectly doable."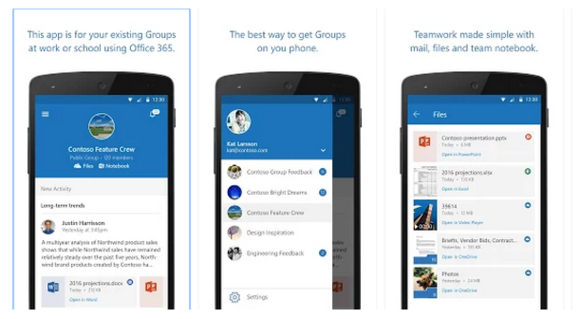 Outlook will remain the central organizing element, Soltero added. "Email is your personal knowledge base. It's the perfect example of who is important to you, what is important to you, what was most recently important to you, and from whom."
Microsoft already applies some intelligence to your Outlook inbox: Its mobile apps include a feature called "Focused Inbox," which attempt to prioritize important email. Conversely, a feature called Clutter in Outlook 2015 weeds out unnecessary email that doesn't quite qualify as spam. Neither, though, plucks a week-old email out of your inbox and shows it to you when you need it. Again, that's something Microsoft is looking at.
"I can tell you that Outlook is headed in that direction," Soltero said. "Discovery is best on Delve...but Outlook will be a focused search."
One of the criticisms of Office has been, basically, that we've seen it all before. And it's true that if you look at the mainstays of Office—PowerPoint, Excel, Word—little has changed. Outlook, however, has evolved in significance with Office Groups, which has formed its own little collaborative network with Delve and the upcoming Planner Hub.
Microsoft hasn't baked that level of sophistication into apps like Word and PowerPoint. What will be interesting to see is how much emphasis those mainstays are given going forward, and how much development will be put into emerging stars like Outlook.