Microsoft has big plans for its mobile apps: more sharing, more collaboration
Microsoft thinks users will want more powerful, connected apps in the future. Here's how the new generation of Microsoft mobile apps is becoming smarter and more interactive.
Something's happening to the Outlook apps for iOS and Android. Quietly, they've begun to take on more and more responsibility—not just email, but calendaring and file information as well. 

It's no accident. Smartphone apps began life as focused, single-purpose products, but Microsoft's betting we'll want more interconnectivity moving forward. Just as cosmic dust collected into stars and planets, then began rotating about one another, colliding and sometimes gobbling each other up, Microsoft's mobile apps are being built to interact with each other, share information, work together.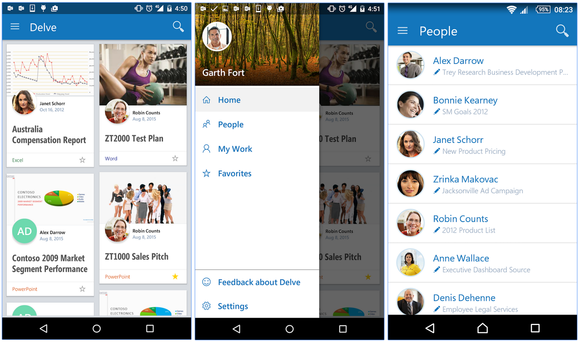 Think about Office 2016, launched earlier this week: a stable constellation of Word, PowerPoint, Excel and more. You can move easily between apps, snapping them to sides of the screen, and cutting and pasting data between them. You can even link one app to the next, through intermediaries like OneNote. Now take that concept mobile. 

"Twelve months ago we were all on this device, and everything was flat," explained Julia White, the general manager of Office 365 product marketing at Microsoft, in an interview. "Calendar separate, People separate, Mail separate. Really lightweight, really fast. And as we've gone down that path a lot of people have said, ' I don't want twenty-five apps. And with the success of Android, on Outlook, we were like, okay, point proven."
Apps connecting, connecting, connecting
It's not just the ease of moving data around, either. Microsoft increasingly has begun connecting one app to another. In the upcoming Office Planner, for example, the Planner Web app sends email to Outlook when a new task is assigned, and users can collaborate using the Outlook Groups component of Outlook 2016. Behind the scenes, the Office Graph is trying to pick and choose what's most relevant to you for apps like Delve. And, of course, there's Cortana, which is going to peer inside Outlook and know whether you have room for a 2 p.m. appointment, including travel time.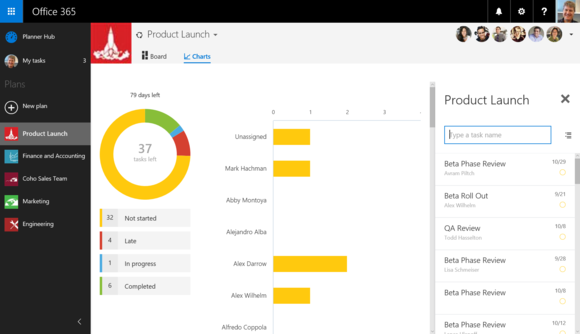 The question is how far to take that trend: Do users really want a massive, monolithic Office app, or a bunch of special-purpose apps scattered around their phone? 

"Where it makes sense we'll have a separate app, but that's the direction we're going," White said. "Thoughtfully minimalistic."
Delve: strong enough to stand alone?
A good example of the challenges Microsoft faces in the mobile space is its new Delve  app (known as Office Delve on Android and iOS), which represents the intersection of the two Office 2016 themes: collaboration and intelligence. Delve shows you information that you need to collaborate better—maybe it's a shared sales plan, a key coworker, or the open enrollment documentation whose deadline is nearing.