Meet the Origin PC Omni, the world's most powerful curved all-in-one PC
With room for a Titan X and 8-core CPU inside, the Omni is truly made for gaming.
The answer: You have a compact slim machine that can't run two GPUs—a machine like the Chronos.
Why all this backstory? It's hard for me to believe Origin would design a new case for an old, obsolete GPU. I'll bet a case of Duff beer that maybe, just maybe, a new GPU is coming along that fits the same footprint as the Titan Z. Well, we can dream at least.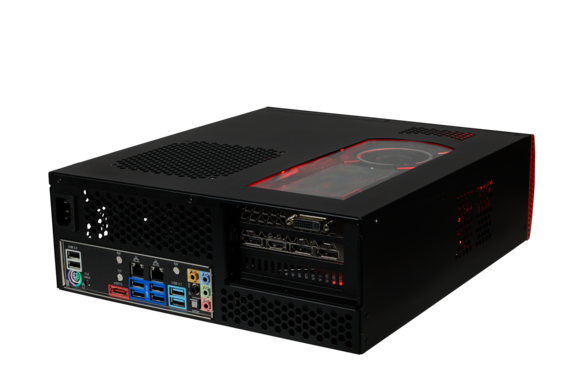 You can see the extra space on the Chronos that would accommodate a Titan Z. Credit: Origin PC