Marketing tech firm wins US$56 million in VC funding
Even as investors get more selective about where they put their money in the hot but increasingly fragmented marketing technology industry, big data marketing applications specialist BloomReach has won their confidence.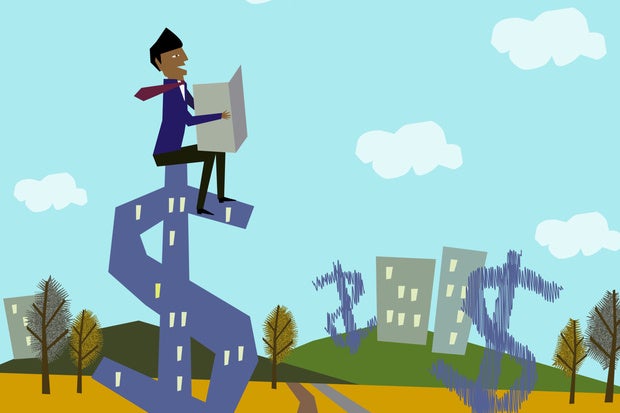 In the age of Amazon, which now captures nearly half of consumers' first product searches, it's no wonder that digital businesses seeking to reach customers have been investing heavily in marketing technology.
The rise of new data storage and analytics technologies have contributed to making marketing technology one of the fastest-growing segments in the tech space. But the market has also become flooded with competitors and products: According to VentureBeat, there has been year-on-year triple-digit growth in the number of martech solutions since 2013. There are about 2,000 companies competing in the martech market, offering more than 2,500 products.
To put it simply, there's tremendous confusion in the space, and it may be leading investors to be a bit more selective in the plays they back. VentureBeat says that investors poured $47 billion in funding into 487 organizations in the marketing technology industry in 2014, but that slipped to $17 billion across 313 businesses in 2015.
Show me, don't promise me
"Everyone's moved to Missouri — the 'Show Me' state," says Joelle Kaufman, head of Marketing and Partnerships at BloomReach, a startup built around a personalized discovery platform designed to help their customers make their content and products more discoverable with the help of natural language processing and machine learning. "All the promises sound the same."
BloomReach, founded in 2008 by former Google scientist Ashutosh Garg and Silicon Valley entrepreneur Raj De Datta, has attempted to buck that trend with a capital-conservative business model and strong growth. Even with martech investors becoming more selective, BloomReach Friday announced $56 million in Series D funding from venture capital firms and software-as-a-service (SaaS) companies, including Bain Capital Ventures, Battery Ventures, Lightspeed Ventures, New Enterprise Associates, Salesforce Ventures and a sovereign wealth fund. Marcus Ryu, CEO and co-founder of SaaS provider Guidewire Software, also joined BloomReach's board.
Ryu on Friday praised BloomReach for its strategic clarity and technology lead.
"Equally important for me is confidence in the customer-focused culture and long-term orientation of the company," he says. "I see many of the same values in Raj and his leadership team that were important to my own entrepreneurial journey."
"Ecommerce is a $3.5 trillion market, and marketing technology is a big force driving that — with personalization at the core," Neeraj Agrawal, general partner at Battery Ventures and a longtime marketing tech investor, added in a statement Friday. "And we are just in the fourth inning of the marketing tech revolution. I am impressed with BloomReach's growth and am excited to partner with its management team as the company continues to innovate. In addition, after working for several years with Marcus Ryu at Guidewire, I am thrilled to see him join the board of BloomReach and believe his impact will be significant."