Many hospitals transmit your health records unencrypted
Healthcare IT organizations often lack budget and personnel to address security needs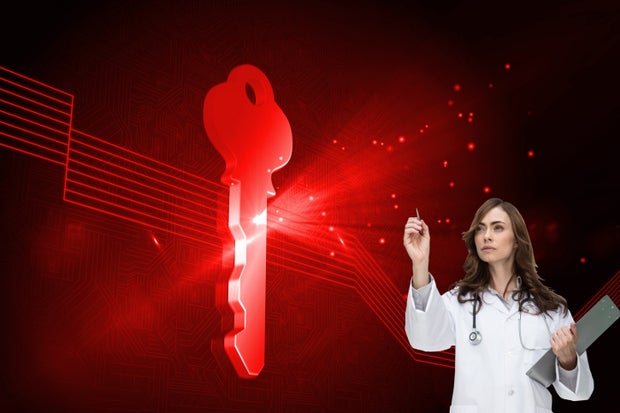 About 32% of hospitals and 52% of non-acute providers -- such as outpatient clinics, rehabilitation facilities and physicians' offices -- are not encrypting data in transit, according to a new survey.
Additionally, only 61% of acute providers and 48% of non-acute providers are encrypting data at rest.
This "leaves the door wide open to potential tampering and corruption of the data, in addition to a large potential for a breach," the report stated. "If a computer, laptop, thumb drive, or backup were to be stolen, any person would be able to access such information."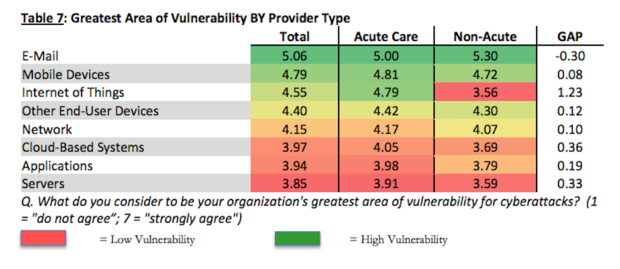 The survey, conducted by the Healthcare Information and Management Systems Society (HIMSS), a Chicago-based trade group for the health information technology sector, also revealed that many of the facilities' networks don't even have firewalls.
"The results are surprising," the HIMSS report stated, because only 78% of acute care facilities (healthcare systems and hospitals) and 90% of non-acute facilities are using firewalls; some 85% of acute care facilities and 90% of non-acute providers are using antivirus and anti-malware software.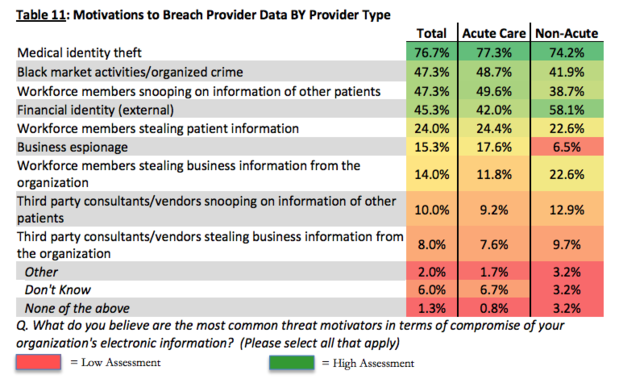 When asked to project the motivations of cyber criminals based on the threats experienced, the vast majority of healthcare organization respondents (77%) cited medical identity theft as the primary motivation.
"With tens of thousands of malware variants being generated each day, this lack of defense may leave an organization wide open to compromise," the report stated. "Without the use of a firewall... providers likely lack the ability to prevent or mitigate virus, malware, and other forms of malicious or undesirable software."
Firewalls monitor and filter network traffic, so not having them may leave an organization susceptible to compromise. "Simply put, firewalls are a basic component of network security," the report stated.
The HIMSS Cybersecurity Survey received responses between February 15 and May 15, 2016 from 119 acute care providers and 31 non-acute care facilities, which included physicians' offices and home health agencies.
Number one on healthcare providers' cybersecurity concerns was ransomware attacks, through which cyber criminals hack into a healthcare database and hold it hostage until a ransom is paid. Ransomware attacks were cited by 69% of respondents as a significant threat to healthcare IT system security.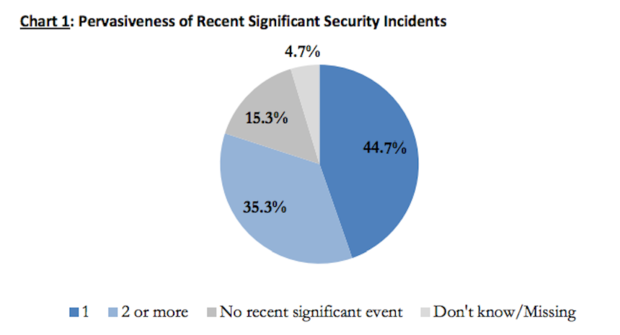 Healthcare organizations have reason to be wary. Cyberattacks will cost hospitals more than $305 billion over the next five years, and one in 13 patients will have their data compromised by a hack, according to industry consultancy Accenture.
A study by the Brookings Institution predicts that one in four data breaches this year will hit the healthcare industry.