Lowes announces Iris 2.0, marking a long-term commitment to its connected-home platform
The entirely redesigned system debuts Monday with lower price points, better mobile capabilities, and deep tie-ins to Lowes' core businesses.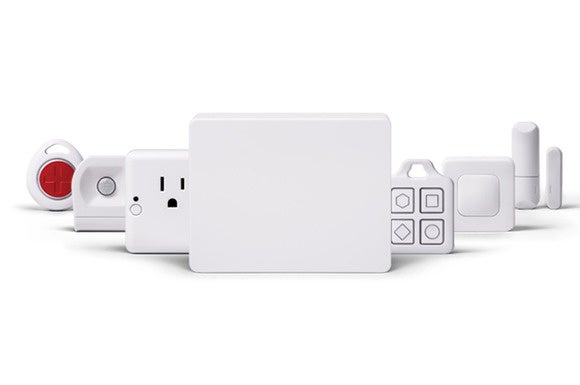 Most first-generation Iris components will be fully compatible with the new hub. Credit: Lowes
Taking advantage of Lowes' offer might be smart: the new hub includes more memory and a more powerful processor–allowing for "sub second" response times. It supports the All Seen initiative, and Bluetooth, ZigBee, Z-Wave and Wi-Fi support remains. Koster said that a second USB port has been added just in case new technologies develop that the company decides to update the firmware to support.
Let's not forget though that Lowes is a home-improvement company first, and there are specific areas where other smart home providers may not be able to compete. One example of this is the repair and maintenance space, and Koster said this is where Lowes will differentiate itself.
"Getting fault codes out of the water heater is a good example," he said. "Do you want us to send you a new part for a DIY repair? Would you prefer we send out a service technician? Is it too old? Here's 10-percent off a new water heater from Lowes."
To support Lowes' other goals for Iris, a home maintenance service will launch later this winter, and Lowes will also create maintenance lists and tasks to help homeowners stay on top of repairs.
Still no word on home monitoring
There's one area where Lowes remains tight-lipped, and that's the idea of centralized security monitoring. We've pointed out here in the past that connected-home services should offer such a service , and still missing in this second generation of Iris.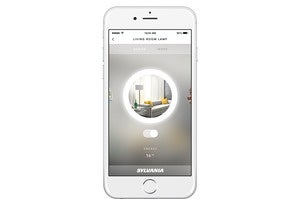 You can personalize the new Iris system by uploading snapshots of the devices you're controlling. Credit: Lowes
"We're not at liberty to announce anything today, but we definitely look at opportunities to offer additional services," Koster said. "There are a certain number of customers who want a service that calls the cops if there's a break-in."
He claims that despite the desire for such an option, the company does not see it as a barrier to continued growth. That said, his comments suggest that some type of deal might be in the works.
In the meantime, Lowes will continue to offer two self-monitored service plans. The Basic plan (free) sends notifications when an alarm or alert is triggered (to the account holder only), lets you schedule devices to turn on and off and create rules, and maintains a 24-hour activity log, among other things. The Premium plan ($10 per month) includes all of those features and expands the notification list up to six people, enables you to create system-wide rules where devices can trigger other devices, maintains an activity log for 14 days, and more. You can compare the two plans here.
The new system is now available in Lowes stores nationwide and through the company's new website for the product, IrisbyLowes.com.