Life is Strange review: Time-traveling teenage-girl-simulator is one of 2015's most poignant games
Girls just wanna have fun. And break into swimming pools and solve a mystery and occasionally time travel.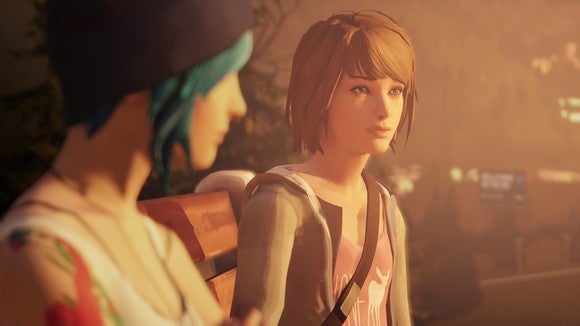 We took a look at the first episodde of teenage-girl-simulator Life is Strange back in January and thought it was pretty damn decent. Now, nine months later, the entire first season (five episodes) has been released and Max Caulfield's story wrapped up.
That means it's time for a proper review. I revisited the game this past week and played through all five episodes back-to-back. Here are my thoughts.
Freaks and Geeks
When Telltale first released The Walking Dead, I remember I had this feeling like, "Sure, dialogue and/or choice-driven stories work pretty well when the stakes are life-and-death, but I don't think it would be near as compelling without the threat of the apocalypse."
Life is Strange is the game that tries to prove me wrong. You play as Maxine "Max" Caulfield, a teenage girl at the prestigious Blackwell Academy—a private boarding school in small-town Arcadia Bay, Oregon.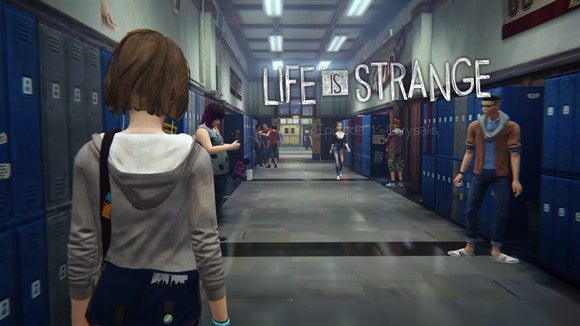 The game takes heavy inspiration from Telltale's style of adventure game—half the game is walking around and listening to Max comment on her surroundings, the other half made up of lengthy choice-ridden dialogue sequences. Complete with its own "That Was An Important Decision" indicator.
And for the most part, you're a teenage girl with teenage problems. Bullies. Suicide. Overbearing parents. Absent parents. Trying to figure out how to stand up for what you believe in. Trying to figure out what you believe in. Navigating cliques and drama. Hanging out with your best friend Chloe.
There's a level of artifice to it—a feeling, sometimes, of "Do kids actually talk like this?" (And the subsequent "No, no they don't.") It's not so much an accurate appraisal of teenage-dom as it is someone's earnest recollection of what it felt like to be a teenager.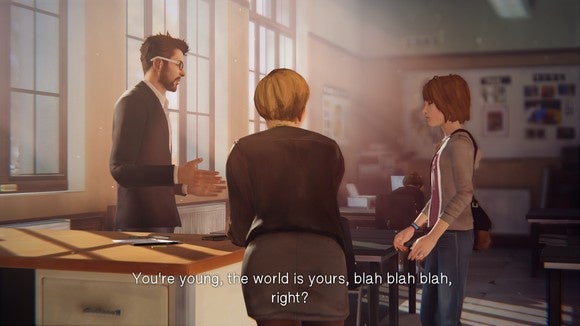 But the ideas are real. If Life is Strange doesn't completely capture its subject matter, it at least hits on truth enough of the time. Feelings of insecurity, of "playing at adulthood," are powerful and not often-explored in video games, given our tendency towards trying to escape those exact same feelings through supercharged power fantasies.
Life is Strange has its flaws. The game's usage of slang is particularly questionable, sometimes cringe-inducing. And the cast is maybe six or seven characters too large, with a few who just...do nothing. They exist apparently to exist, or are short-shrifted after a strong set-up in the first two episodes.
I was surprised, though. Life is Strange makes the mundane compelling, episode after episode. Looking through old photographs. Listening to Max talk about her childhood or comment on how she's outgrown bits of pop culture. Eating pancakes at the diner. Swimming in the pool after curfew with Chloe. Standing on a beach watching the sun set. Or—trying to keep this spoiler-free—seeing how the smallest of actions can have big consequences. These are the game's strengths.