LG V20 review: The Android phone for hardcore enthusiasts
Forget about LG's content-creation claims. The V20 is the phone for nerds who just want to play.
Check out the video embedded at the top of the previous section. Our video stabilization testing begins at the 11:40 mark. The V20 demonstrated some of the worst camera shake of all four cameras tested, pretty much debunking LG's claims. What's more, I found the same poor performance during my own anecdotal testing: The V20's video was prone to a fair amount of stutter and jelly effects.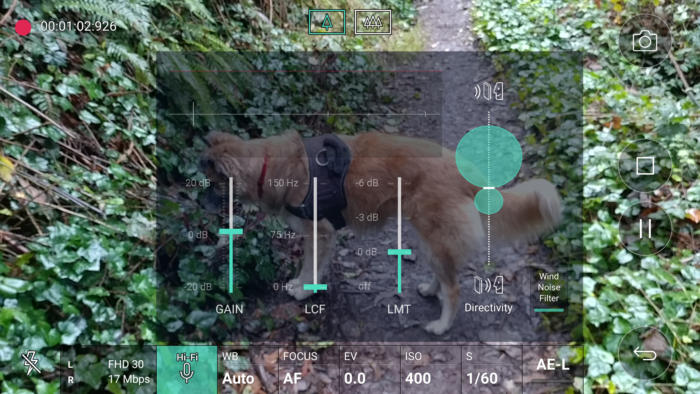 When in manual video mode, you get access to a generous suite of audio controls. You can even adjust whether your mics pick up more sound in front of the camera, or behind the camera.
On the other hand, LG's claims of superior audio recording are completely legit. Videos shot with the V20 sounded markedly louder, richer and altogether better than content shot with all the other phones we tested. And with the V20's extensive audio recording controls—available to video recording in the camera's manual video mode—you can really drill down and fine tune your recordings (assuming you know what you're doing).
The irony, of course, is that if you're really serious about content creation, you'll be using discrete microphones, and not rely on the mics on a smartphone. Still, it's nice that LG adds these recording controls to the V20's extensive toolkit.
The phone also comes with an HD Audio Recorder app that records in stereo, just like in the camera app. There are audio profile presets for "normal" and "concert," or you can opt to adjust the Gain, LCF and LMT sliders yourself. The bottom line is there's not a better phone for capturing bootleg concert recordings. Not that you'd ever do that.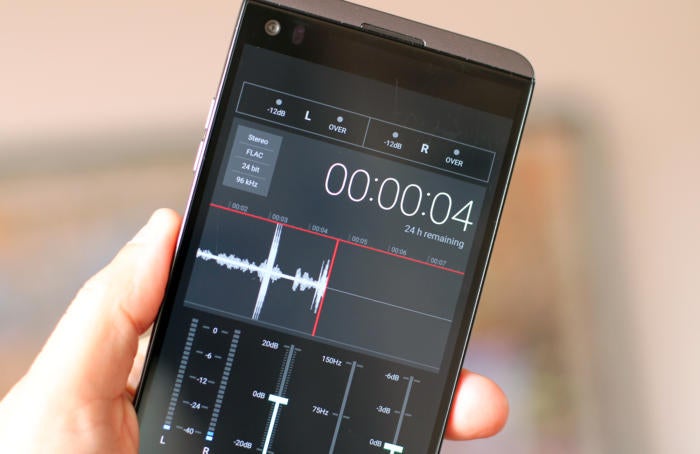 The built-in HD Audio Recorder app lets you fine-tune your recordings—legal or otherwise.
Rounding out the audio story is Hi-Fi Quad DAC. Obviously, the DAC—literally, a digital-to-analog converter—won't work with Bluetooth earburds, but if you still have wired earphones, you can toggle it on for potentially better sound. I only tested the feature with Spotify and Google Play Music playback, and couldn't hear much improvement in audio quality. Nonetheless, I love the DAC's volume controller, which lets you fine-tune 75 steps of loudness.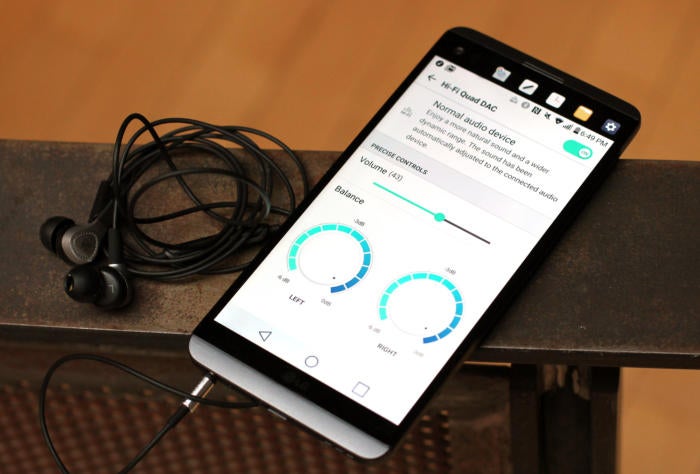 Through November 20, you can get a free pair of B&O earphones when you buy the V20. And you'll need wired earphones to use the Hi-Fi Quad DAC.
OS experience, performance, and the bottom line
Unfortunately, the V20 failed to run our standard PCMark battery benchmark. I gave up after three attempts, so I don't have a specific battery score to share with you. I can tell you, however, that the phone's battery lasted relatively long, even during extended video recording tests. So, anecdotally, I was quite happy with battery life.
Previous Page 1 2 3 4 5 6 7 Next Page