LG V20 review: The Android phone for hardcore enthusiasts
Forget about LG's content-creation claims. The V20 is the phone for nerds who just want to play.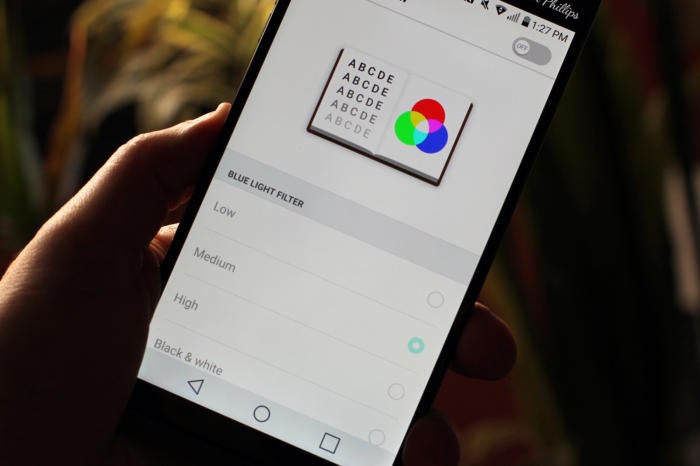 Comfort Mode replicates the Night Light feature built into Android 7.1, and even adds three steps of blue light filtering.
All in all, the display is great if unremarkable. This is 2016, and pretty much all flagship phone displays are great. Some phones (like the V20 and iPhone) use IPS LCD technology, while others (like the Pixel and all of Samsung's phones) use AMOLED. The user-experience differences between the two technologies are negligible for most people, which may explain why LG distinguished the V20 with a 1040x160, always-on Second Screen right above the main display.
Think of the Second Screen as a helpful little control panel that stays active and actionable whether your main display is on or off. For example, when the phone is dark and locked, you can still swipe around the 2.1-inch strip to see icons of your most recent notifications; the date and time; and controls for the music player if you're currently listening to a song. I think the Second Screen's quick-launch buttons for the flashlight and camera may be particularly useful for some, as these features can sometimes take a bit too long to access from a locked screen.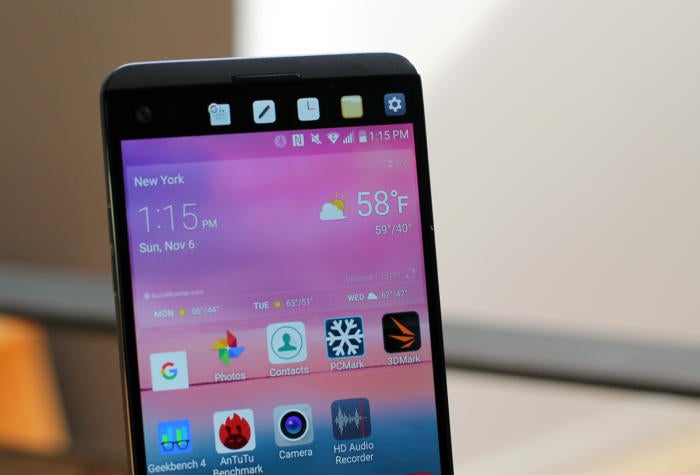 The Second Screen above the main display may come in useful—if you can train yourself to use it.
When your main display is on, the Second Screen adds a bit more functionality. You can set the display to show the content of recent notifications; details of upcoming calendar events; shortcuts to recent apps; and even shortcuts to call or text up to five different contacts. The text and icons are small (though larger than in LG's V10 model), but the Second Screen is still a useful value add. It's not a reason to buy the phone, but if you can remember to actually use the Second Screen, it comes in handy.
Content creation: Features galore
Content creation—gah, where to begin? The V20 is packed with so many damn cameras, microphones, and fancy-sounding multimedia algorithms, I could spend 5,000 words just describing it all. But you don't want that, and I don't want that, so here are the top-line details.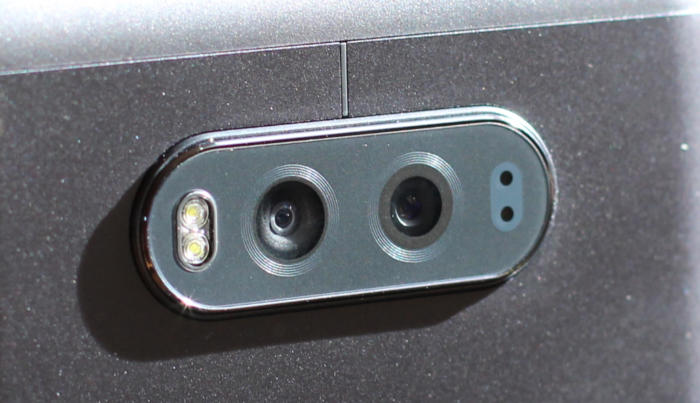 Yep, that's a camera bump. LG clearly had to make some design compromises in order to add dual flash, two rear cameras, and a laser autofocus sensor.
On the back of the phone, you'll find two cameras. A 16-megapixel standard-angle lens has a 75-degree field-of-view and f/1.8 aperture. There's also an 8-megapixel, f/2.4 aperture wide-angle lens that increases field-of-view to 135 degrees. A 5-megapixel, f/1.9 selfie cam rounds out the camera offerings.
Previous Page 1 2 3 4 5 6 7 Next Page