Lego Fusion lets kids build a videogame world with real-life Lego bricks
Lego Fusion is a new way to combine the fun of a Lego videogame with the do-anything creativity of Lego bricks.
Create & Race lets kids design their own car, however they like, and then pull that into the game to race, smash up in a demo derby, or show off their stunt driving. Those first three sets are due in August, and in September, a fourth one follows, called Resort Designer. It works a little like Town Master but you also get to design the interiors of each building at your fabulous beach resort. Each set will retail for $35, and the apps are free—they even have some free play options you can dabble with before you buy the Lego set.
Creativity abounds
I got to play with prototype versions of Town Master and Tower Battle, and even in an unfinished state, the level of polish and cuteness cannot be denied. The games have that familiar TT Games style but still feel totally fresh thanks to the tie-in with your physical creations—designing a 2D facade that becomes a 3D building in your game world is a hoot every time.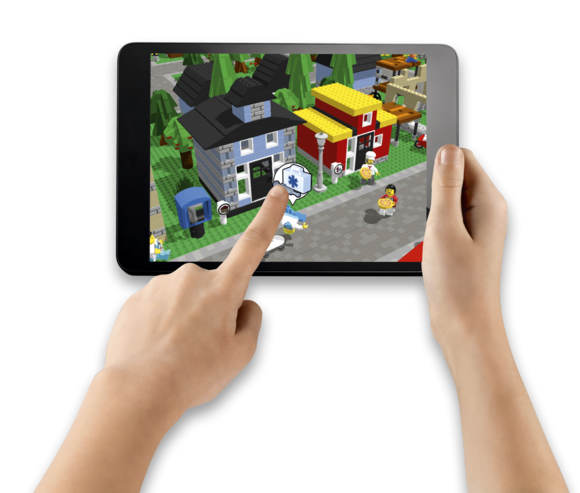 Tower Master has tons of stuff to do besides just expanding your town.
While the sets come with a couple hundred bricks, you can actually use the pieces already in your collection as well. They might not always show up as the correct color, but they'll still appear in the game. You don't need a persistent Internet connection to play, which is nice, but you can sign in with your Lego ID to sync your game worlds to the cloud, and even visit your friends' towns. Oh, and if you can't use your bricks at the moment (maybe you're at a restaurant, or in the car), you can still advance in the game by reusing your old, saved models to build new buildings.
Lego Fusion joins Osmo as a clever way for kids to incorporate tablets (or smartphones, in this case) into their play without simply playing on the tablet. When watching a movie or even reading, all that matters is what's on the screen, and kids can get that glazed-eye look of a tablet zombie. But by showing them they can do something in the real world that affects the virtual world in such a direct way, hopefully kids will start to think of the tablet as a tool to make things rather than just a screen to stare at. It's not directly teaching coding concepts like the Play-i robots, for example—but it's a step in that direction.
And just like the Lego videogames, even though it's designed for kids, I'll bet you my favorite Lego minifig that you wind up playing with it, too.