Japan gadget wizards conjure hay-fever hoods, spy cam specs
A Tokyo firm incorporates USB in offbeat novelty gadgets.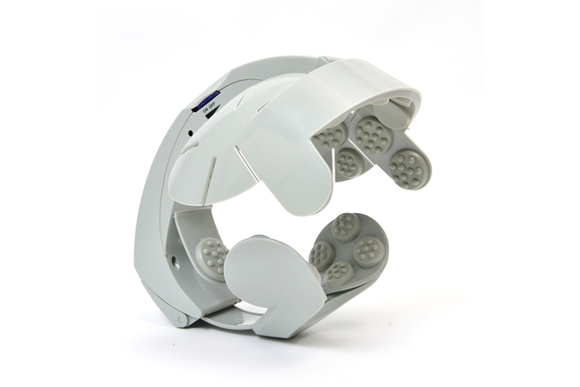 In February, the hills around Tokyo come alive with cypress pollen, and that means one thing: hay fever.
Millions of miserable Japanese try to cope with their allergies by donning surgical masks. But for one upstart Tokyo company, that just doesn't cut it.
Enter the USB Pollen Blocker, a filtered, ventilated head covering developed by Thanko, a small firm based in the capital's electronics mecca of Akihabara. The Pollen Blocker looks like a bright yellow hazmat hood and can completely seal off the heads of hay fever sufferers from the ambient pollen.
The filtered fan in the baseball cap-style brim is powered by USB. Just hook it up to a laptop or mobile device and you'll have a pollen free head space as long as your battery lasts.
Of course, the Pollen Blocker looks more than a tad ridiculous, but that's Thanko's stock-in-trade.
At a time when Japanese manufacturers have been written off for failing to innovate amid competition from China and South Korea, Thanko has been creating and marketing a steady stream of think-out-of-the-box products.
Aside from the Pollen Blocker, recently launched for US$39.80, there's the Handy Salt Meter, a thermometer-style device that can measure sodium content in soup and noodle broth; the iPhone 5 Magnifier, a folding plastic screen that makes your screen easier to read; and the USB Fanning Tie 3, a necktie with a hidden collar fan for those sticky summer nights.
If you have a yen for Japanese culture, there's the USB Warm Futon Mouse Pad, a futon-style mouse cover that keeps your fingers warm while muffling clicking sounds so you won't disturb those around you; the USB Onigiri Warmer, which keeps rice balls toasty in a cosy zippered pack; and the USB Hot Haramaki, a tummy band for cold winter days.
Thanko is staffed by a crew of veritable gadget ninjas, headed by President Hiroyasu Yamamitsu. He founded the company ten years ago after he found that the computer accessories firm he worked for wasn't crazy about his product ideas.
"Thanko products have to be totally novel, interesting, and sometimes funny," said Yamamitsu. "They also have to help people in their daily lives somehow." Thanko markets its goods through its Japanese website and recently began reaching out to overseas gadget lovers through a new English-language website, Raremonoshop.jp.
Meanwhile, its shop along Akihabara's main drag, home to French maid cafes and myriad other "otaku" (geek) haunts, is an emporium of oddities: glasses and pens embedded with spy cameras, figurines that float in mid-air over magnetic platforms, tarantulas preserved in see-through computer mice, and Thanko's USB Vibration Helmet, a mechanical scalp massager that looks like a prop from "Tron."