It's time to ban phone use while driving (and severely punish violators)
It's perfectly legal to talk on the phone while driving in the majority of U.S. states, as long as you use a hands-free device. Now is the time for the public to change its own perception of the issue and convince lawmakers to do the right thing.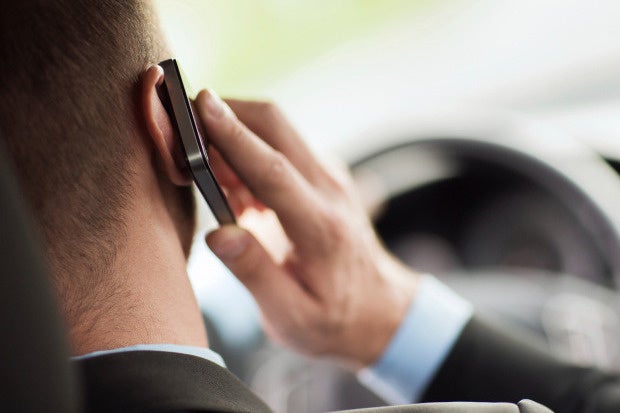 "Holy s#!t."
"The driver was probably on his phone."
These two sentences come from an exchange between my wife and I last spring, as we drove eastbound into Boston beneath an overpass of the Massachusetts Turnpike (the 'Pike, as we Massholes call it), where a city bus had crashed through the guardrail and was teetering 50 feet or so above the westbound side of the highway.
As it turned out, my wife was mistaken in assuming the bus driver had been using his phone during the crash. The driver was a woman, not a man, who'd barreled through the protective fencing while reportedly using her phone. (The Massachusetts Bay Transportation Authority [MBTA] later terminated the driver, citing her phone use while driving as the reason.)
Not a day passes in which I do not see some driver do something stupid, and more often than not the fools are on their cell phones. Sometimes, it's minor -- a busy soccer mom on her way to a practice in the new family Range Rover who switches lanes without looking -- other times it's not--a 20-ton bus nearly plunges five or more stories onto a busy interstate. Either way, it's painfully clear that in-car texting and cell phone use, whether hands-free or not, are a major societal issue in the United States that simply do not receive due attention.
I'm no conservative technophobe, either. I've made a career of studying and writing about mobile technology. I'm as addicted to my smartphones as the next guy. In fact, I carry at least two phones at all times, so I may even be doubly addicted. But enough is enough.
Here's how the U.S. government defines distracted driving: Which activities sit atop the list of common driver distractions? "Texting," and "using a cell phone or smartphone."
The question of how to properly regulate in-car phone use is a complex one. Most, if not all, of us do it sometimes, right? It's OK when we do it, but not so much for the teenager in the beat-up Honda Civic in front of us who is so engrossed in conversation he doesn't see the light turn green.
The U.S. Centers for Disease Control and Prevention count motor vehicle accidents among the leading causes of death in America. On any given day, approximately 660,000 American drivers use cell phones or manipulate electronic devices while driving, according to the U.S. National Highway Traffic Safety Administration. And the U.S. government's website on distracted driving says 3,154 people were killed in motor vehicle crashes involving distracted drivers in 2013, and approximately 424,000 people were injured.