Is Nvidia's Shield worth $300? We debate the math
You gotta hand it to Nvidia: While most manufacturers are responding to the PC market's slowdown by curling into a fetal position and mewling about a savior that always seems to be right around the corner, Nvidia is actively seizing the future by unleashing a torrent of products that shake things up and are actually fun, too.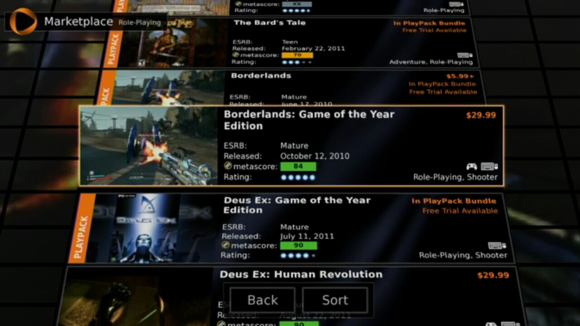 But is it worth $300? Well, let's compare the Shield with other options that would address my situation. I could use a service like OnLive to stream PC games to my iPad or Nexus 7, but OnLive's service has always been too laggy for me, so that's out of the question. I could buy a Wii U for the same price as the Shield, but Nintendo's third-party game support is sorely lacking, and I wouldn't be able to use the GamePad at all while traveling, so it's not a complete solution either.
The most viable alternative would be to combine a PlayStation Vita and a PlayStation 4 once the latter is available, using the Remote Play feature that Sony has promised. However, even if I ignore the cost of the PS4 (I may buy one anyway), the Vita is only $50 cheaper than the Shield, and for serious gaming, its miniature analog thumbsticks and buttons aren't nearly as satisfying as the Shield's full-size controls. Besides, I already have a large library of PC games. For the PS4, I'd have to build up a library from scratch--a major added cost. Nvidia's Shield is the cheapest option overall, and I won't have to wait until the winter to get it.
Granted, what I'm after is a luxury. But as someone with a deep love of video games and not enough opportunities to enjoy them, it's a luxury that's worth the investment. Surely, I'm not the only person in this situation. I have my reservations about Nvidia's ability to ramp up PC game support and smoothly stream games over a local network, but the Shield will be a winner in my book if it can live up to its promises.
Brad: Game over for the Shield at that price
I get what you're saying, Jared. There's no denying the awesomeness at the core of the Nvidia Shield. Heck, in a vacuum, I'd pick one up in a second. But we don't live in a vacuum. We live in the real world, and here in the real world, the Shield costs $300.
That's a ton of cash for what's basically a high-end device for playing Android games, which is all the Shield really does by itself. (Can't your phone do the same thing?) At $300, the Shield already costs just $100 less than the next-gen PlayStation 4. We're talking console money!
Don't forget, you're probably going to need to lay down even more cash to enable that oh-so-nifty PC-game-streaming feature that holds so much allure. Very, very few Nvidia GPUs actually play nice with the Shield: You need to have a desktop GeForce GTX 650 or better to take advantage of its PC-streaming feature. Have an AMD card? Sorry, no Shield streaming for you. How about an Nvidia card manufactured before 2012? Too bad, so sad.