Iris by Lowe's (second generation) review: Good features, diverse ecosystem
Lowe's is building a second level on its solid connected-home foundation, and making intriguing promises for future expansion.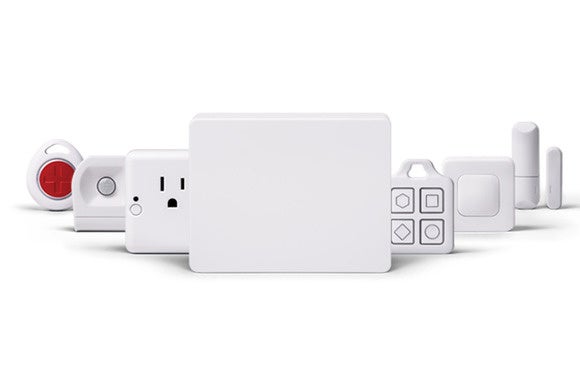 More than three years have passed since we evaluated Lowe's first take on the affordable connected home. Lowe's has expanded its reach into nearly every corner of the house since then, offering devices or partnering with other manufacturers to add support for everything from garage door openers to hot water heaters, from garden irrigation to pet monitoring.
I'll cover the changes that come with Lowe's Iris 2.0 system in broad strokes here, and then go into more detail later. The biggest change comes with the new hub, which adds Bluetooth and AllJoyn support to a list of protocols that already included ZigBee and Z-Wave. Lowe's has also changed its sales strategy to offer product bundles that don't include the hub, so you can expand the system without being forced to buy components you don't need
But don't make the mistake of buying a bundle thinking you're getting a complete system. While the new hub is backward compatible with all the older Iris products, the rest of the Iris 2.0 components are not compatible with the original hub. If you're an existing Iris customer, however, you can can upgrade to the new hub at no charge.

Lowe's new hub is smaller and easier to hide than its predecessor. Credit: Lowe's
Lowe's has also made significant changes to its service plans. Previously, the free Basic plan was so limited that it was largely useless (you couldn't schedule devices such as smart light bulbs to turn on and off automatically, for instance). You can build out a reasonably smart home without having to pay for a subscription, but you'll still need to pony up for the $10-per-month Premium plan to create custom groups of devices, to send alarm notifications to more than one person, or to create automation rules in which one device triggers another. Add a video camera, and you'll need the paid plan to record video on demand or based on alert events. Unlike some service providers, however, Lowe's paid service plan never goes above $10 per month, no matter how many components you add.
One thing you can't get from Lowe's—at any price—is professional monitoring, where an alarm can notify someone at a call center to dispatch first responders to a break-in, fire, or medical emergency.
Lowe's has dumped its web-based management system in favor of one that's based on its easy-to-use mobile app. You use the app for all setup, monitoring, and customization—you can add photos of your home, devices you intend to control, and family members living inside the home.