iPhone 7 review: Its speed and camera are crazy-good, but it still drives me crazy
I miss the headphone jack, OK?
The new Home button
Unfortunately, not everything about the iPhone 7 is better. The new Home button is easier for me to get behind, assuming it helped Apple waterproof the phone. Still, so far I'm not really a fan.
In past iPhones, the Home button was a real separate button that provided a physical click when pressed. Of course, that meant it was subject to physical failure, although I never had an issue with any of mine. The iPhone 7's new Home button is completely fused with the rest of the iPhone's chin, although you can still find it easily with your thumb thanks to the button's slight indentation, surrounded by the Touch ID's slightly raised metal ring.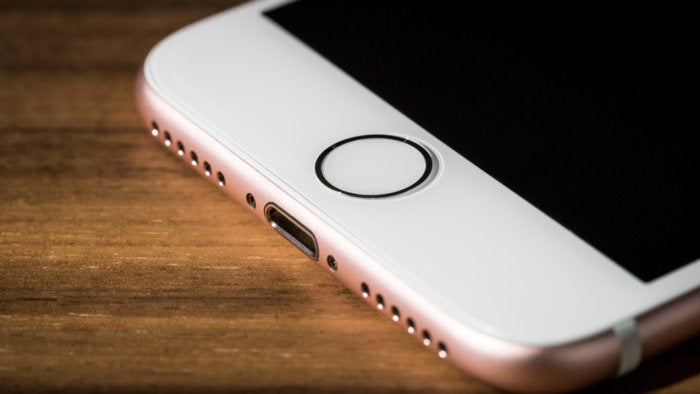 The Home button isn't a traditional button, and I suspect it'll go away completely at some point.
So while the new Home button doesn't physically click, it does kind of buzz when you press it, thanks to a taptic engine that Apple added to provide haptic feedback. The effect is similar to the MacBook's Force Touch trackpad and the Magic Trackpad, which also don't physically click but provide a subtle vibration when you press down to simulate the feeling of a click.
Developers can already use those vibrations in their Mac apps, so for example, if you're editing a photo, you could "feel" on the Force Touch trackpad when a selection box snaps to the exact center. Now on the iPhone 7, Apple and third-party iOS developers can use the taptic engine to provide feedback in their apps too. To test it out, open the Clock app, and spin the dials in the Timer app to feel a little buzz with every click of the dial. If you hate the effect, you can turn it off in Settings > Sounds & Haptics > System Haptics.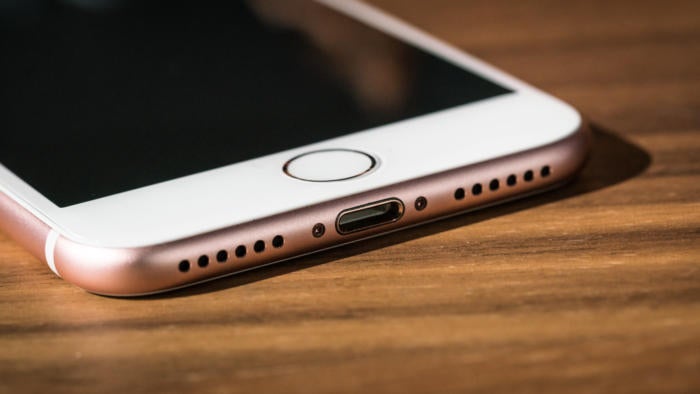 My two biggest problems with the iPhone 7 are below the screen.
While the system haptics don't bother me, the new Home button just feels odd. You get three "click feels" to choose from in Settings > General > Home Button, so you can customize the amount of feedback somewhat. And I'm sure I'll get fully used to it at some point. But after five days, it still feels weird. If the iPhone is ever powered off (I know, it's rare, but stick with me), the Home button doesn't provide any feedback, so you feel like you're pressing a solid wall expecting to find a hidden button. Open sesame?
And the Home button is now capacitive, meaning you can't press it through cloth or though sports armbands that physically cover the button. Based on reports, some touchscreen-friendly gloves work on the Home button, while others work on the iPhone 7's touchscreen but not the Home button. (A workaround to exit an app in that case is to 3D Touch the very left edge of the phone's screen to bring up the app switcher, then swipe left-to-right to get back to the home screen. Or just buy new gloves.)
Previous Page 1 2 3 4 5 6 Next Page