iPhone 7 review: Its speed and camera are crazy-good, but it still drives me crazy
I miss the headphone jack, OK?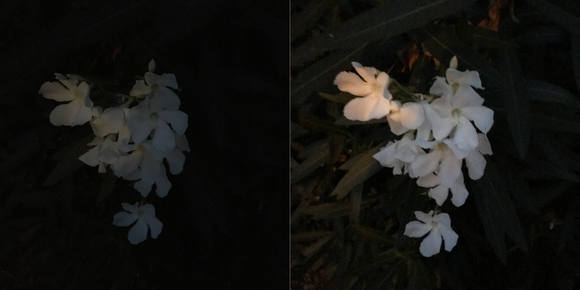 The biggest difference is in low light, where the iPhone 7 (right) captured way more detail than the iPhone 6s (left).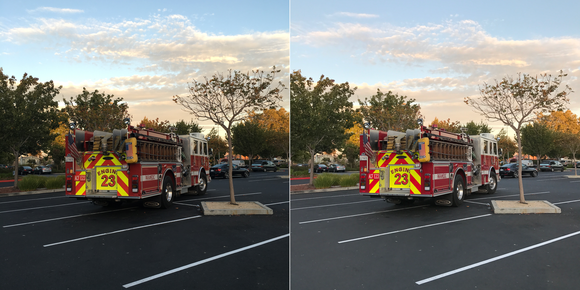 The iPhone 7 (right) better captured this fire truck's bright colors, and found more detail in the shadowy areas.
I also loved how quickly the camera can refocus itself when you're composing a photo or shooting a video. I loved getting close-up on, say, a flower, and watching how the background of the image got soft as the camera focused on the subject. Then I'd pull back until the focus snapped to the entire plant. A video I took while walking my son home from school really benefitted from the optical image stabilization, greatly reducing the bounce in my step as I tried to keep up with him.
On the front, the FaceTime camera went from 5 megapixels in the iPhone 6s to 7 megapixels here, although it keeps the same f2.2 aperture. It can now record video in 1080p, and its low-light performance is improved too. All in all, it just works more like the rear camera, so your selfies always look their best.
Water resistance
I've dropped two iPhones into toilets—I'm not proud, but it happens. Luckily, both of them came back to life, but that required a whole day of keeping the phone powered down and sitting in a Ziploc bag of uncooked rice, then a vigorous cleaning with antibacterial wipes that Apple advises against using anyhow. (But come on, I just had to!)
So the iPhone 7's IP67 rating will save a lot of people a lot time and heartbreak, even if the convenience store near my office sells fewer bags of rice to panicked iPhone owners. Apple recommends you don't get the iPhone wet on purpose, and if you do, disconnect all cables and be sure dry it out completely (they even suggest aiming a fan at the Lightning port) before you try to charge it again.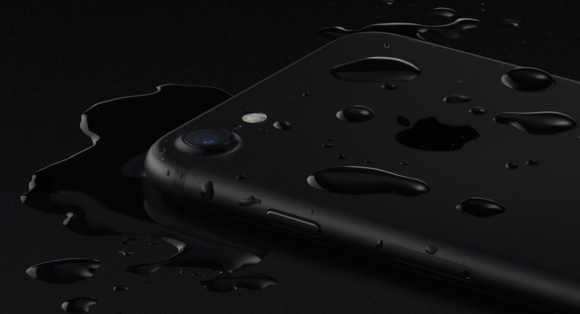 No, I have not yet tried this at home.
These warnings got me just paranoid enough to not want to test the water resistance of my brand-new phone, but I do appreciate how achieving this rating didn't necessitate any awkward design choices. I reviewed a water-resistant Sony Xperia Z a couple years back, for example, that had little rubber plugs shoved into the charging and headphone ports, which worked but wasn't the best experience. Today, Apple and Samsung are able to make their phones water resistant by protecting components inside the case, so there's no inconvenience to the end user. Water resistance probably isn't reason enough on its own to upgrade, but it's a great bonus.
Previous Page 1 2 3 4 5 6 Next Page