iPhone 7 Plus review: The dual-lens camera makes it a winner
Previously, a Plus-sized iPhone meant a bigger screen and that was about it. With the iPhone 7 Plus, the dual-lens camera is a major selling point.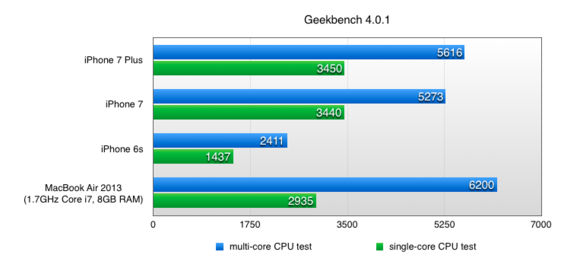 The camera is superb
I'm not a camera expert. I have never owned an SLR, and while I have a basic understanding of things like aperture, shutter speed, and focal length, I'm always going to want the camera to do the work for me. I just want to point and shoot and wind up with a great photo. The iPhone 7 Plus gives me really great photos.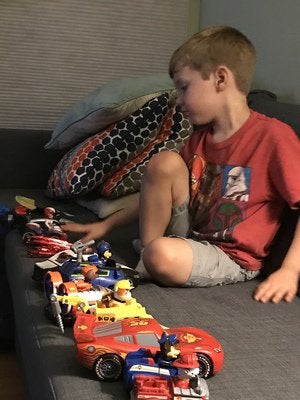 No camera can keep a wiggly kid in focus, but this very amateur snapshot has nice colors and not-too-terrible noise for being lit by a single lamp way across the room. (Click to enlarge.)
Low-light photos are so much better than they used to be, since the Camera app can combine data from both lenses, the optical image stabilization helps keep things steady, and the wide-angle lens's f/1.8 aperture lets in a lot more light than the f/2.2 lens in the iPhone 6s. (The telephoto lens has a f/2.8 aperture.)
The new Portrait mode coming to iOS 10.1 is a great example of what the iPhone 7 Plus's exclusive two-lens camera system can do. Since this mode is still in beta (both the feature itself, and iOS 10.1, are in beta as of this writing), I didn't factor it into the review score. But the biggest factor in choosing the 7 Plus over the iPhone 7 is the camera, and Portrait mode sells that better than anything.
As with the rest of the Camera app's modes, Portrait aims to make things simple for the user. When you enable the mode, the view switches to the zoomed-in, 56mm-equivalent, 6.6mm "telephoto" lens, and the camera will attempt to detect your subject, and then if the lighting conditions are right, you'll see a live preview that keeps your subject sharp while blurring the background with a lovely bokeh effect. A little label pops up on the screen to say "Depth Effect" so you know you've got it, and you'll get a warning if there isn't enough light. It works better outdoors—inside, the photos can get noisy if you don't have plenty of light.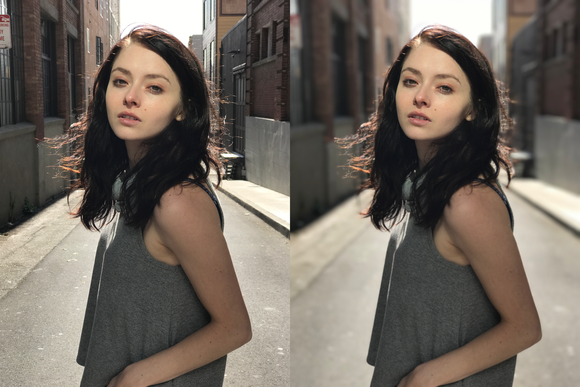 Potrait mode is still in beta and didn't affect the iPhone 7 Plus's score. But we think it's gonna be huge.
We'll be posting separately the results of an experiment we did using the iPhone 7 Plus for a fashion shoot with a model, indoors and outdoors. The results were impressive (here's a sneak peek), but again since this feature is in beta, Portrait mode's performance doesn't factor into the score of this review.
Previous Page 1 2 3 4 Next Page