Internet tax moratorium extended in US gov't spending package
The moratorium will continue for another year, but the Senate's action leads to debate over net neutrality taxes.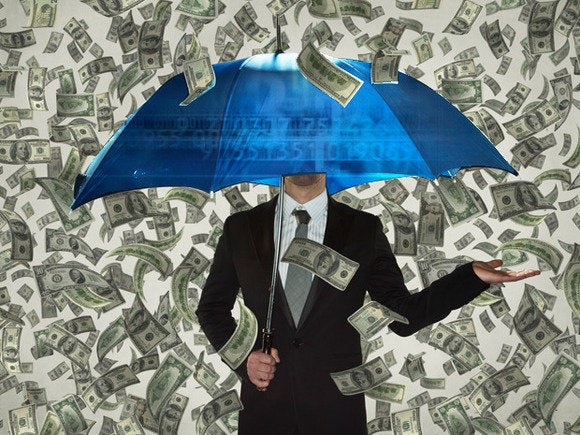 A one-year extension to a U.S moratorium on Internet access taxes was buried in a US$1.1 trillion government spending bill passed by the Senate on Saturday.
The Internet Tax Freedom Act, which also prohibits states from enacting Internet-specific taxes like email or bandwidth taxes, passed the House of Representatives in July, meaning Senate action over the weekend was the last step before heading to President Barack Obama for his signature.
This will be the fourth extension of the tax moratorium, first passed in 1998. The ban on states and local governments passing access and other Internet-specific taxes expired in November.
The ban does not apply to sales taxes and other taxes that have offline analogs. Several lawmakers have pushed for Congress to pass a law to allow states to collect sales tax from Internet sellers located outside their borders, but the effort failed in Congress this past session. Supporters of an Internet sales tax are expected to push hard for legislation again in 2015.
Supporters of an online sales tax had pushed to link the access tax moratorium with a sales tax in the spending bill, but failed.
If Congress had failed to extend the tax moratorium, several states would have moved quickly to levy taxes on Internet access and other services, said Senator Ron Wyden, an Oregon Democrat and long-time sponsor of the moratorium legislation.
"A fair and open Internet is an engine of economic growth in America, a launching pad for entrepreneurs and history's most powerful tool of communication," Wyden said in a statement. "By extending this bill, the Congress has, for the short term, ensured that this long-standing policy keeps Internet access tax-free."
The Senate's passage of the provision set off a tiff among groups arguing about whether strong net neutrality rules being considered by the U.S. Federal Communications Commission would lead to higher taxes on broadband service. Several groups, including centrist think tank the Progressive Policy Institute, have argued that reclassification of broadband as a regulated public utility, as President Barack Obama and several digital rights groups have advocated, could lead to a range of new taxes.
Digital rights group Free Press, a leading advocate for reclassification of broadband, said that the extension of the Internet tax moratorium should put to rest this idea, which it called "great Internet tax hoax" of 2014. The Internet Tax Freedom Act expressly prohibits state and local governments from levying new Internet access taxes, Free Press noted.
The tax moratorium is a "blanket ban on Internet taxes regardless of how the FCC classifies Internet access," said Matt Wood, Free Press' policy director.