Intel's new Core i7 Extreme Edition series: Gaming power for those who can afford it
Surprise! Intel's most powerful CPU isn't based on its new Haswell architecture. Meet the Ivy Bridge-E series.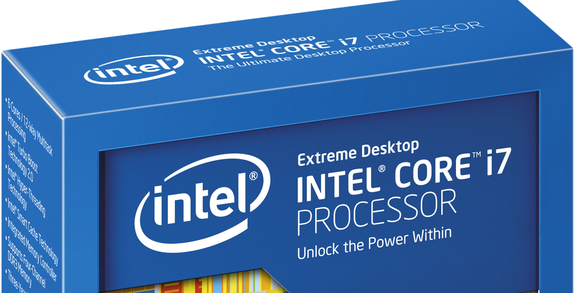 Most of us go about our daily computing tasks secure in the knowledge that something like our Intel Core i5 or AMD A6 will render our Web browser just fine. But then there are the "1 percent" of geeks who demand the best of the best for gaming and high-end computing.
Intel built its three new Extreme Edition chips, including the six-core Core i7-4960X, for members of this elite. The new processors appear atop Intel's price list, and you can expect to pay up to $990 for the processor alone—not including a CPU cooler.
Nevertheless, if you're interested in pulling maximum frame rates and detail levels from top-tier titles like Metro 2033 or the Crysis series, you'll want to consider Intel's new chips. And you're hardly alone: Recent reports suggest that the gaming hardware market is alive and well, with hundreds of millions of dollars spent in preparing rigs for a single game.
An oldie but a goodie
Despite their 4000-series model numbers, the new Core i7 chips are based on Intel's older Ivy Bridge microarchitecture, not on Haswell (the code name for the new Extreme Edition series is Ivy Bridge-E). That means it's restricted to Socket 2011 motherboards running Intel's X79 chipset. The good news for people looking to upgrade from a previous-gen Extreme Edition CPU is that the new chips are backward-compatible, though you'll need to flash your board's BIOS with new firmware. That option will save you a couple of hundred dollars, but enthusiast motherboard manufacturers will do their best to tempt you with brand-new models, too.
According to Intel, the new Core i7-4960X will deliver a performance boost of just 7 percent in 3D gaming—based on the 3DMark benchmark—over its older Core i7-3960X Extreme Edition CPU. So we may not see a rush of consumers eager to upgrade from that part. Intel provided PCWorld with a sample of the new CPU for benchmarking, but the test motherboard we ordered didn't arrive in time for our deadline. We'll post a follow-up story as soon as we've had a chance to run our own benchmarks on it.
Intel claims the new Core i7-4960X is 36 percent faster with 3D games than the newer Haswell-based Core i7-4770K part that PCWorld tested in June. Put another way, the Core i7-4960X is a beefed-up, third-generation Core chip that Intel says will outperform its high-end fourth-generation chip.
Don't expect that advantage to be permanent. A Haswell-based Extreme Edition chip should arrive eventually. But for now, the Core i7-4960X appears to be the fastest chip you can buy from Intel.
For the true gaming aristocracy with money to burn, the Ivy Bridge/Haswell complication won't matter. But socket issues are always a concern with PC builders. Midrange Ivy Bridge chips require Socket 1155 motherboards, Haswell chips need Socket 1150 boards, and these high-end Ivy Bridge chips need Socket 2011 boards. Each socket requires its own chipset architecture and motherboard, so upgrading from one microarchitecture to the next can be a pain. (If you're interested in building a powerful, inexpensive Haswell system for less than $1000, check out our guide from June.)