Intel is trying to cut reliance on PCs
As the PC market declines, Intel sees growth opportunity in data centers, memory and IoT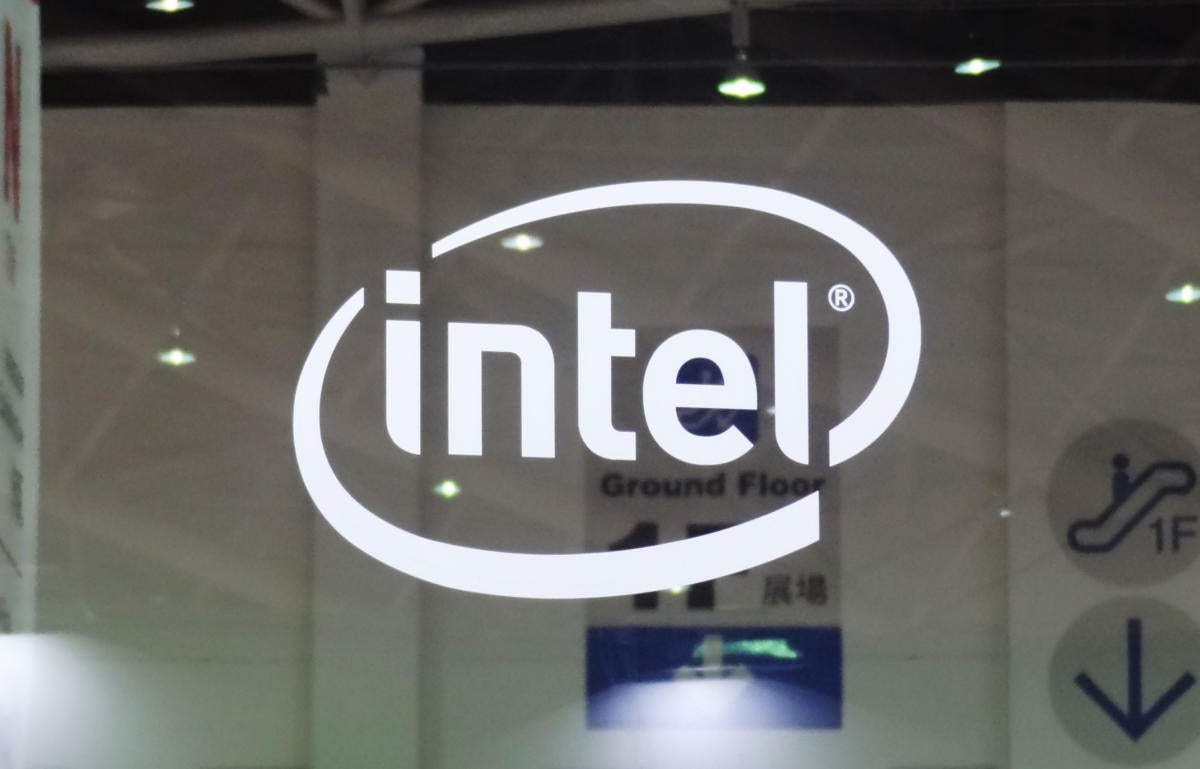 The Intel logo on display at Computex 2015 in Taipei Credit: Martyn Williams
Intel's goal for 2016 is simple: try to break its reliance on PCs.
That's because the PC market isn't the money-spinner it once was for the chip maker. As desktop and laptop shipments fall, so also are Intel's overall chip shipments and revenue.
To be sure, the Client Computing Group (CCG)-- which deals in PC and mobile chips -- remains Intel's largest business and generates the most revenue. But Intel is pivoting to adjacent growth markets such as data centers, the Internet of Things and memory, which the company hopes will ultimately provide revenue exceeding that of PCs.
Intel's Data Center Group (DCG), IoT and memory divisions generated 40 percent of the company's revenue in the 2015 financial year. That will grow even more in 2016, said Brian Krzanich, CEO of Intel, during a fourth quarter earnings call on Thursday.
Intel reported revenue of US$14.9 billion in the fourth quarter of 2015, growing by 1 percent year-over-year, while profit was up 1 percent at $3.6 billion. CCG revenue was $8.8 billion, declining by 1 percent. Revenue for DCG in contrast grew 5 percent to $4.3 billion while the revenue of the IoT group was up 6 percent to $625 million.
The company will continue to drive innovation in the PC business, but it won't be the sole driver of the company's growth in 2016, Krzanich said.
"Our future as a company will increasingly be the virtuous cycle of opportunities in the data center, memory and IoT market segments," Krzanich said.
This strategy is similar to one adopted by AMD, when it saw the writing on the wall and made a strategic move away from PCs. AMD in 2013 diversified into new areas like semi-custom chips, delivering specialized processors for servers, embedded devices and gaming consoles like PlayStation 4 and Xbox One. AMD's custom-chip revenue exceeded its PC chip revenue in its most recent fiscal quarter.
Intel doesn't want to put all its eggs in one basket, so it is diversifying, said Patrick Moorhead, principal analyst at Moor Insights and Strategy.
Intel will always care about the PC market, but the company is investing more in growth businesses, Moorhead said.
The PC market is declining due to slower upgrade cycles and reduced demand. Worldwide shipments totaled 71.9 million units in the fourth quarter of 2015, declining by 10.6 percent year-over-year, according to IDC. According to Intel, desktop shipments declined by nine percent in 2015 compared to 2014. Laptop shipments were down 10 percent. The prices of PCs went up in 2015, which helped cut some losses.