iMac with 4K Retina display review: A high-resolution desktop Mac for the masses
The transition of the iMac into the Retina display era is now complete—and worth upgrading to.
Now with new input devices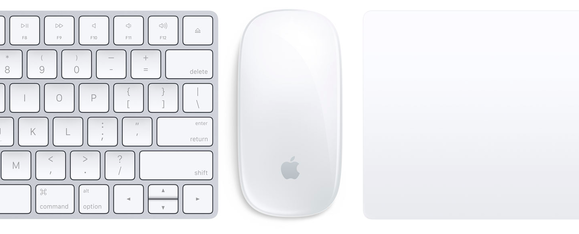 Credit: Apple
The 4K iMac and its fellow iMacs are the first Mac models to ship with Apple's new generation of input devices, the Magic Keyboard and Magic Mouse 2 (or, optionally, the Magic Trackpad 2). Those devices are outside of the scope of this review but suffice it to say that they're thin, they're rechargeable, they pair with the iMac with the simple plug of a cable, and they feel pretty good. If you buy the 4K iMac, they'll be a nice bonus. Look for reviews of these three devices coming soon.
Bottom line
The 5K iMac is an incredible computer, one of the best Macs ever made—but it's also just too much for many people. A 27-inch display can dominate a desk or a room, and though the price tag has come down a lot in the past year, it's still on the pricey side. In contrast, here's the iMac with 4K Retina display. It offers a lot of screen space but isn't awkward to maneuver around a table top. The prices on the three models are more reasonable though you'll want to upgrade the hard drive to a Fusion Drive or pure flash storage if it fits within your budget.
Most importantly, it's got that screen. 9.4 million pixels of screen, making your photos and your webpages and your word-processor documents and even the text of your emails look substantially better than ever before. Retina has arrived on Apple's most affordable iMac model. You won't regret the upgrade.
Previous Page 1 2 3 4