iMac with 4K Retina display review: A high-resolution desktop Mac for the masses
The transition of the iMac into the Retina display era is now complete—and worth upgrading to.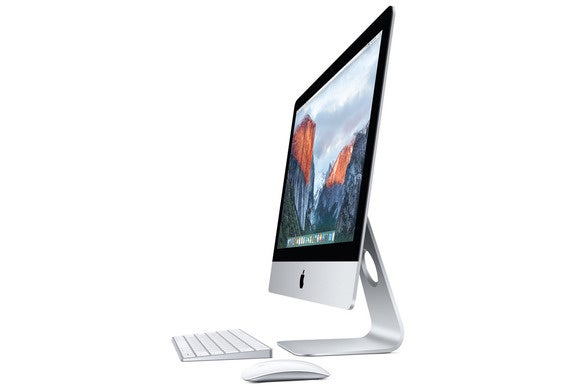 The Mac is a small fraction of Apple's total business, and of that, roughly three-quarters of the Macs sold are laptops. Apple could probably be forgiven if it put the entire iMac line into maintenance mode: after all, sometimes it seems like that's what most of the PC industry has done. But it's clear that Apple views the Mac in general and the iMac in particular as a point of pride. In a time when PC growth has stalled, Apple continues to grow its market share and update Mac hardware in interesting, innovative ways.
Last fall, Apple finally brought its high-resolution Retina display technology to the desktop for the first time on the 27-inch iMac with Retina 5K display. Now with the new 21.5-inch iMac with Retina 4K display (

) Apple has brought a brilliant high-resolution display to its smaller iMac at the same $1499 price as its previous high-end 21.5-inch iMac model. As you might expect, this new revision of the iMac dramatically improves on its predecessor models—the 21.5-inch iMac hasn't really been updated since late 2013, unless you count the addition of a budget model in 2014—but the highlight has to be the model featuring the Retina display.
In praise of Retina desktops
The new 4K iMac isn't the cheapest Retina Mac you can buy—both the MacBook and the 13-inch Retina MacBook Pro come cheaper—but it offers a much larger screen. Measuring at 4096 by 2304 pixels, that's 9.4 million pixels, providing a vastly broader work area than a 12-, 13- or even 15-inch laptop screen.
Yes, most Macs sold these days are laptops because they're powerful and flexible. But still, desktop Macs have their place. When I set up my home office, I wanted a workspace all my own, and not only does my iMac's large screen make me more productive, but it provides me with a bit more work/life balance, because I need to be in my office, at my desk, to make use of it. iMacs can also be public devices in a way that laptops can't—I know many families who have placed an iMac in the family room and share it, rather than passing around a laptop (or spending the money on multiple laptops).
Then there's the power of the Retina display itself. Like last year's 27-inch 5K model, the main feature of the 4K iMac is its beautiful display, powered by all sorts of amazing technologies that allow Apple to drive those 9.4 million pixels. If you've been through the Retina transition on an iPad or iPhone or MacBook, you know how much nicer a screen can be when you can't see the pixels at all.