I'm paying for what? How Xbox Live Gold must change for a new age of free
It's time for a change. Whether Microsoft's ready to mess with this cash cow is the big question.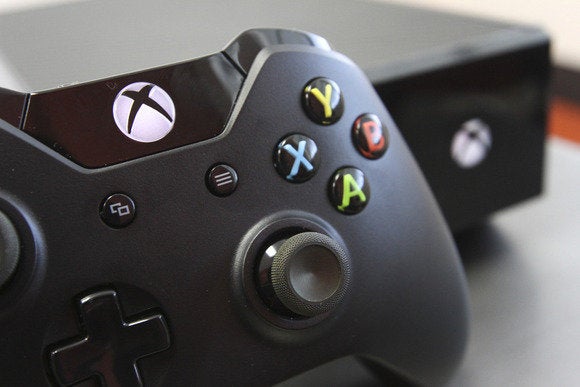 A new chief executive, a new head of Microsoft's Devices business, a new corporate philosophy. But Microsoft's Xbox Live Gold subscription service, especially on its new Xbox One game console, seems stuck in the past. Some of the included services are still arguably worth the money, but the rapid evolution of free cloud services in recent years surely has some Gold customers asking: "Why am I paying for this again?"
It's time for a change. Whether Microsoft's ready to mess with this cash cow is the big question.
Xbox Live dates back a dozen years to 2002, when the company launched the original Xbox. Multiplayer console gaming dates back to Pong, but Microsoft's strategy of connecting games and their consoles via the Internet and the Xbox Live service was revolutionary. Broadband connections were still rare, and things we take for granted now--apps, video streaming, and downloading multi-gigabyte games over the Internet--were years in the future. Microsoft not only had a powerful console, but a value-added service that gamers would pay for.
Over time, however, Microsoft expanded Xbox Live Gold, charging for "features" that virtually every other platform offers for free. Today, the $60 fee (per gamer, per year) includes the right to watch streaming services like Netflix, Hulu, and HBO Go. The Gold fee is also required to challenge other players--which, with multiplayer-only games becoming more common, seems petty. (Sony's PlayStation 4 is also guilty of this.) But the real crime lies with Internet Explorer and especially Skype, which Microsoft offers for free on Windows PCs and Windows Phone--but not on the Xbox One.
Change is in the air
Microsoft's own new Devices chief, Stephen Elop, seemingly shot down the rationale for charging for Microsoft's cloud services in a recent "Ask Me Anything" session on the Nokia Conversations blog.
"I think that people are looking for and deserve a consistent and continuous experience across their different devices and platforms," Elop wrote. "A good example of this today is OneDrive, where I have consistent access to my stuff across all of my devices. Same thing with Skype."
Elop didn't say anything about OneDrive and Skype being free, but he didn't have to. Free cloud services are assumed these days, part and parcel of Microsoft's strategy to expand onto other platforms like iOS and Android. Heck, Microsoft has bundled Internet Explorer as a free Web browser since Windows XP. And modern smartphones--Windows Phone included--access the Internet via a Web browser.
Ditto for Skype, a free service which runs on Windows PCs, Macs, Windows Phones, Android, and iOS. Just this week, Microsoft stopped charging for group calls placed on Skype, evidence that it's willing to change.