HP Elite x3 review: This could be the last great Windows phone
For now, the Elite x3 stands alone as the embodiment of Microsoft's PC-as-phone vision.
Workspace makes your phone your PC—for real. Say what you will about Continuum, or how well HP has implemented it; you're still at Microsoft's mercy. And because Continuum only supports Microsoft's relatively new UWP apps, there's a vast body of apps that you simply can't use: browsers like Microsoft's Internet Explorer or Google Chrome, graphics apps like AutoCAD, or collaboration apps like HipChat. Project Centennial may be bringing older Win32 apps to the Windows Store, but progress has been slow.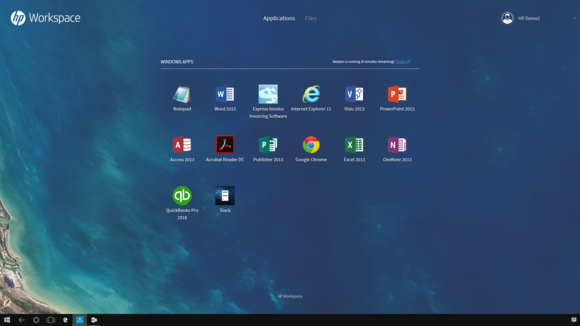 HP's Workspace app opens up your phone to pretty much whatever Win32 app you have a license for, and ask HP to load into the Workspace cloud.
Workspace, meanwhile, can run these legacy apps in a virtualized cloud environment, just like they're on your PC. Though Citrix and its competitors have offered these capabilities to PCs and thin client devices for years, it's still a novel experience for phone users.
Unfortunately, an expensive licensing process overshadows what could be a transformational experience. Workspace is available in two tiers: Essential ($579 per year, per user, or $49 per month) and Premium ($939 per year, per user, or $79 per month). A year of VPN integration costs extra: $2,995. Each account tier comes with 24-hour support during the five-day workweek.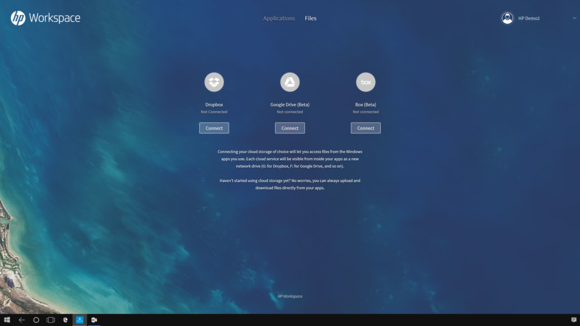 There's no easy way to load individual files in Workspace. HP encourages you to store documents inside third-party cloud services, which are accessible as virtual drives from within the apps.
HP manages the installation of the apps you choose in its cloud. The Essential tier allows up to 10 apps; Premium users can select as many apps as they would like. HP runs the apps on a virtual CPU and dedicated memory (4GB or 8GB, depending upon the tier) and interacting with them remotely.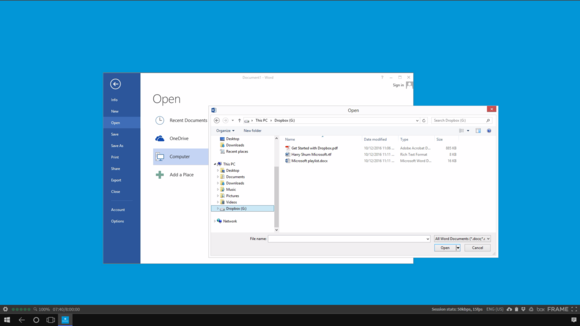 Workspace has its own file directory, though it's not really clear whether it's there to be accessed by users.
Workspace was generally pleasant to use, even if it had its own little quirks. Not surprisingly, HP forces you to use Workspace in conjunction with a dock. HP supplied a login and password, which I had to manually enter each time. Workspace also encourages you to store files in cloud storage services like Box, Dropbox, or (soon) OneDrive. (HP does not supply any cloud storage within Workspace itself.) But there's no obvious way to actually access a Word file stored in Box unless you're in Word.
Once logged in, Workspace let me use more than a dozen apps that HP seeded for my use, including Chrome, Internet Explorer, Slack, the full versions of the Office 2013 apps, and even Notepad.
Previous Page 1 2 3 4 5 6 Next Page