HP Elite x3 review: This could be the last great Windows phone
For now, the Elite x3 stands alone as the embodiment of Microsoft's PC-as-phone vision.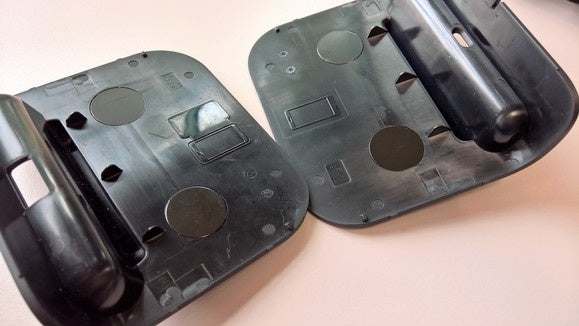 The Desk Dock's sleeves identify how it's to be used: case, or no case.
Connecting the phone via the dock works well. But the real innovation here is the wireless connection. All of the previous iterations of the wireless Continuum experience I've used ranged from laggy to downright unusable, partly because of the Miracast wireless technology that connected the two. HP's Elite x3 uses Wi-Fi to connect the phone to your computer's display, extending its range but also significantly reducing latency to just a smidge. In fact, the only lag I really noticed was from the phone itself, slowly loading pages over a wireless connection.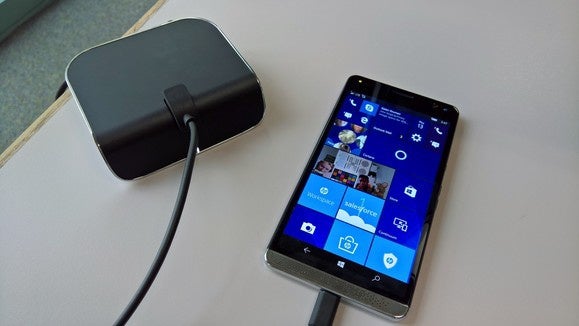 If you want to be able to stand and interact with the Elite x3, there's an "extension cord" sleeve, too.
Unfortunately, HP didn't provide us with one of the key accessories for the Elite x3: the Lap Dock. Essentially, it's an improved version of the NexDock, a "dumb" ultrabook that's powered by your phone. In HP's case, the Lap Dock is a 2.3-pound, laptop-like device with a 46.5-Whr battery, three USB-C ports, and a 12.5-inch 1080p display. It eliminates the need to carry your mouse, keyboard, and Display Dock on trips.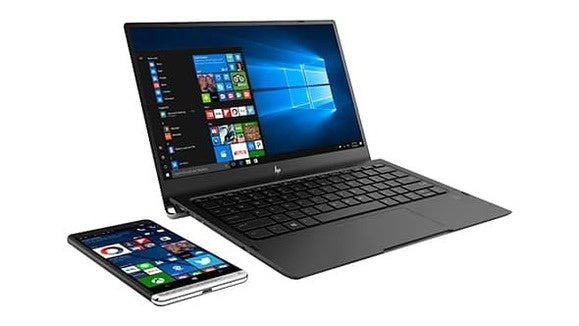 HP's Elite X3 Lap Dock will ship Nov. 14 from the Microsoft Store.
HP's apps: No bloatware here
Normally, we'd be concerned with a smartphone maker who bundled additional apps with the phone. With the Elite x3, however, HP bundled an impressive selection of ten useful utilities, totaling a scant 4.4GB, and most of them uninstallable.
An HP Mobile Hardware Diagnostics app tests nearly every component for failure. HP's Device Hub app does what Microsoft should: provide a one-stop shop of your device info, with links to the user guide, regulatory and warranty information, and more. HP's Display Tools will override Windows' own settings to keep your screen from dimming or turning off when docked.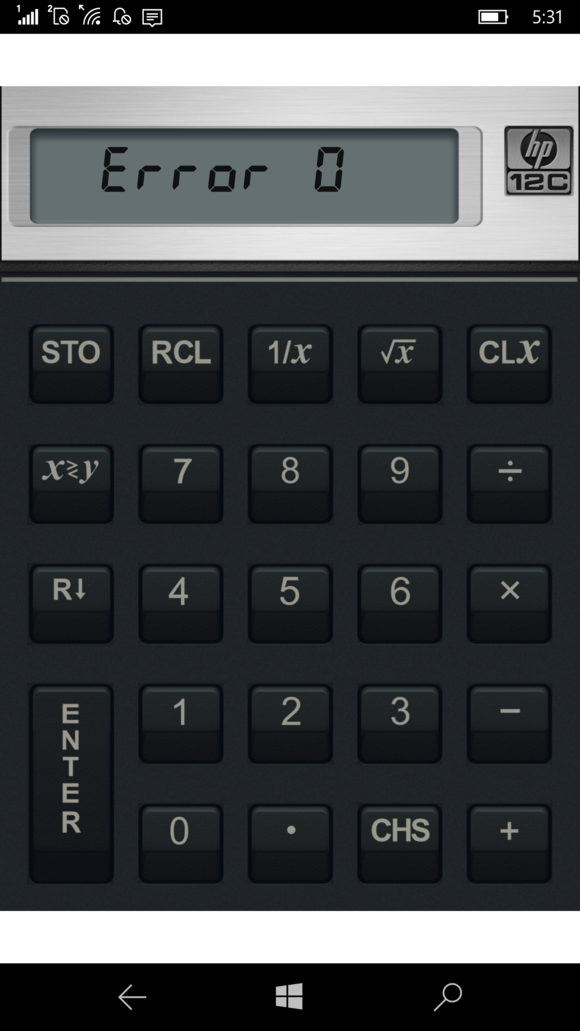 HP's throwback calculator app is an Easter egg of sorts.
You might find the included WinZip and Salesforce apps unnecessary, as well as an app to control HP printers. "HP Picks," though, provides a nicely curated list of business apps on the Microsoft Store.
And then, of course, there's Workspace, HP's gateway to virtualized Win32 apps that live in the HP cloud—and the entire reason to buy this phone.
HP's Workspace: Wow, Win32 apps on your phone!
Previous Page 1 2 3 4 5 6 Next Page