How to use your Apple TV to have a merry, Siri Christmas
Your Apple TV can help make the season bright—if you can find what you're looking for. We're here to help.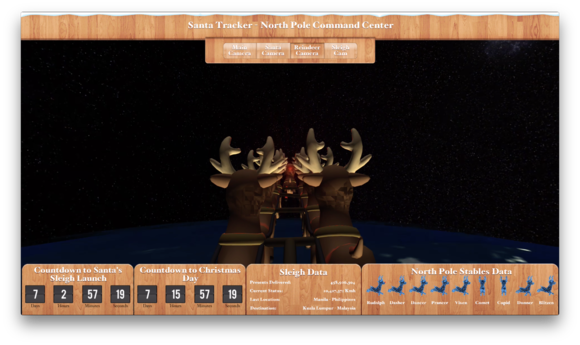 Santa Tracker is cute enough to spend $3.
Do a search for Christmas and you'll get a bunch of yuletide-related apps, from wintery landscapes for your screensaver to appropriately themed countdowns and games. Many of them seem hastily put together, but Wee Christmas Puzzles (free) is a good for little kids trying to stay out of trouble. Also, Nickelodeon's Sky Whale (free) has undergone a nice Christmas facelift, with several festive outfits to buy and seasonal goodies to collect. And Santa Tracker ($2.99) is a great way to follow Santa's journey on Christmas Eve.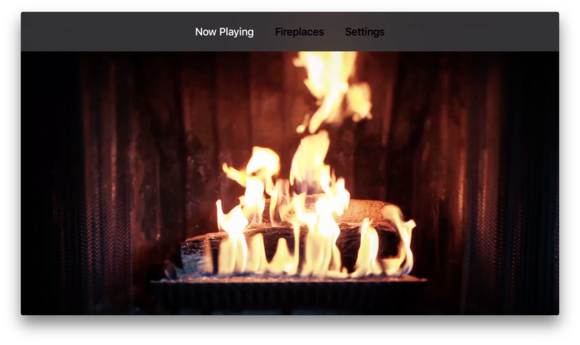 Of all the yule log apps (and there are many), we like Magic Fireplace the best.
Everyone loves a little kitsch at Christmas, and nothing says tastefully tacky like a digital Yule log. The are several to choose from (and they all pretty much do the same thing), but Magic Fireplace ($0.99) might be the best. Not only does it have 14 fireplaces to choose from and a super-cool slo-mo mode, it was actually built with Metal, the same API used to power the tremendous graphics in Shadowmatic.
If you need help cooking, the Yummly app (free) will get your guests' mouths watering with a selection of unique dinners and seasonal desserts, like the decadent Nutella-stuffed snowball cookies and loaded Christmas cowboy cookies. Also check out the Tastemade app (free) for all things foodie, including holiday how-tos and instructional videos on how to make eggnog fudge and roasted butternut squash soup.
But for App Store classics like A Charlie Brown Christmas you'll still need to rely on AirPlay mirroring. While it boasts some 2,000 apps in its catalogue, Apple TV's tvOS platform is still in its infancy and developers will no doubt be working harder than Santa's elves to have a bounty of apps and games for next Christmas.
Previous Page 1 2 3