How to use your Apple TV to have a merry, Siri Christmas
Your Apple TV can help make the season bright—if you can find what you're looking for. We're here to help.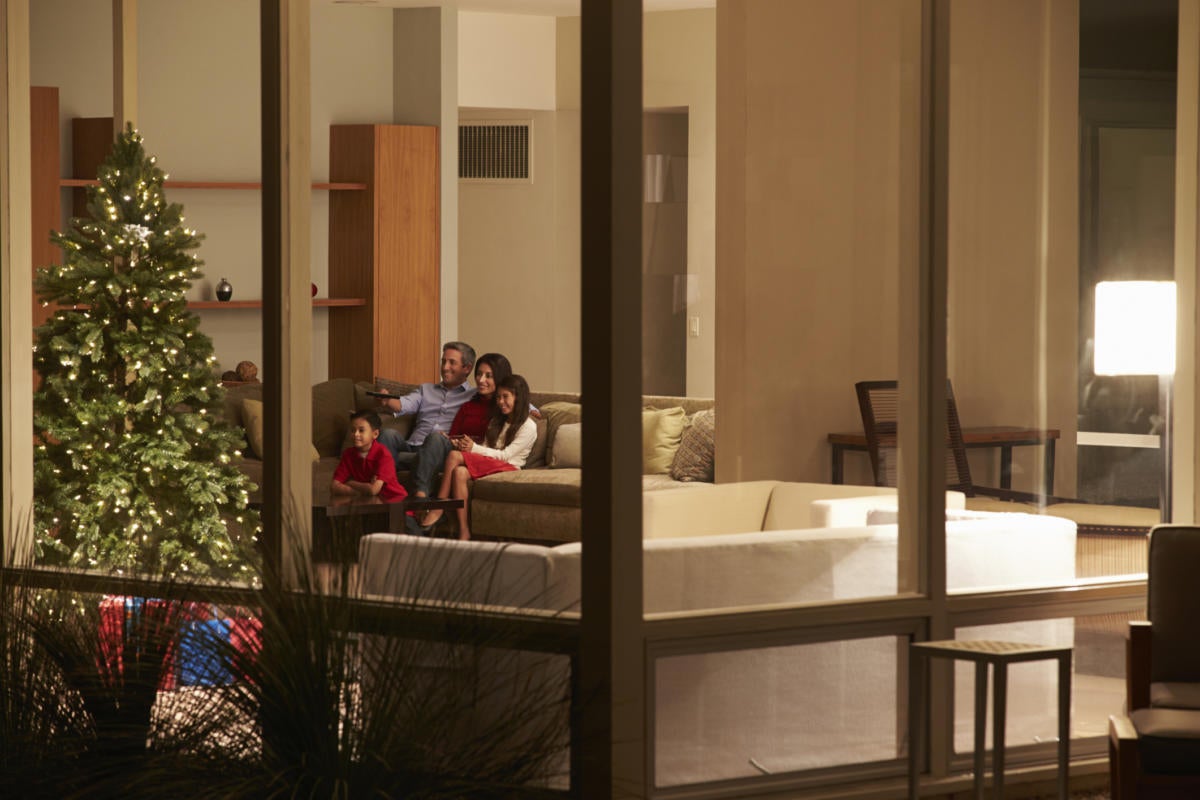 Credit: monkeybusinessimages/Thinkstock
With every holiday season comes a flurry of traditions. From the carols to the stockings, wreaths and Christmas trees, December 2015 looks a lot like it did 10, 20, even 50 years ago. That's part of the joy of Christmas–remembering and reliving the delight of being a child.
But just because we're doing the same things doesn't mean we can't update them for our modern times. Even more than fruitcake and tinsel, our gadgets have taken center stage during the holidays and given the Christmas season a much-need upgrade, as we stuff our iPhones and iPad with enough cheer to last the whole night (and season) through. We use them to play music, film videos and, of course, entertain the kids, as we try to get through it all with a sliver of our sanity remaining.
This year we have a brand-new device to make all new traditions with–and we don't even have to lift a finger (though you will need to slide and tap it). With a fourth-generation Apple TV, you can get your holiday fill without needing to constantly resort to hit-or-miss AirPlay or iPad mirroring. The App Store has turned our TVs into veritable good-tidings bringers, and with a little help from Siri, getting in the Christmas spirit is the easiest thing you'll have to do this season.
Music
It would't be Christmas without hearing "Grandma Got Run Over By a Reindeer" a few dozen times, but whether you're into songs of woe or wonder, Apple TV will happily oblige. If you're an Apple Music subscriber, you have access to just about every carol ever covered. Just tell Siri, "Play Christmas music" for a continuous stream, or ask for whatever tune you're in the mood to hear. You might have to be specific with your request though; asking Siri to play "Rudolph the Red-Nosed Reindeer," for example, brought up the classic Gene Autry version, but requesting "Silent Night" went straight to a selection of Christmas-themed horror movies rather than the Bing Crosby or Miley Cyrus recording.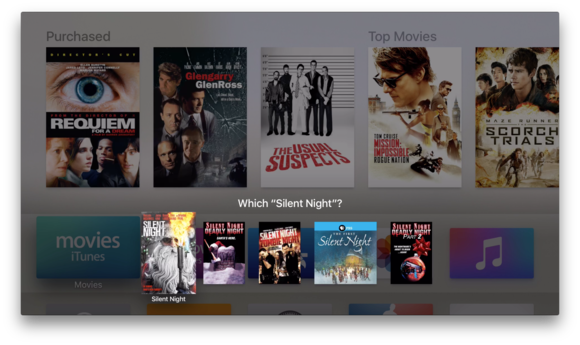 These are...not the "Silent Night" I had in mind.
If you don't subscribe to Apple Music, don't worry—-you won't get left out in the cold. As always, you can access any of the holiday classics in your iTunes or iCloud Music libraries, but if you tell Siri that you want to listen to Christmas music, it will start playing from "The Sounds of Christmas" radio station. And Pandora users can simply download the app to make their own personalized station.