How to use any remote control with your Apple TV
This works just as well with the third-generation Apple TV as the new model.
In this guide we'll be using a third-generation Apple TV, but the process is identical on the second-gen (assuming you have the software updated), and for the fourth-gen only the first step is slightly different: the menu you want is instead in Settings > Remotes and Devices > Learn Remote. We'll also assume you want to use your TV's remote, so that's what we'll refer to, but it could just as well be the remote for your stereo or anything else.
Start the process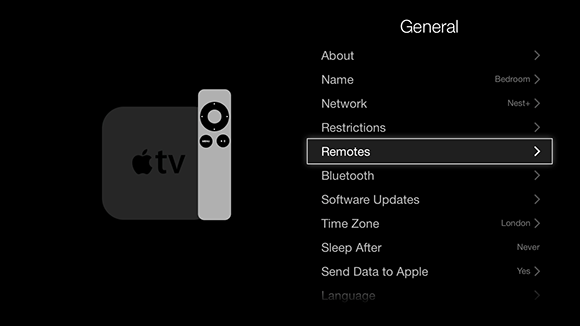 Begin by pressing one of the mode buttons on your TV's remote. Pick one you're not currently using, such as VCR, for example. Then, using your existing Apple TV remote, navigate to Settings > General > Remotes then select Learn Remote.
Teach your Apple TV your remote's language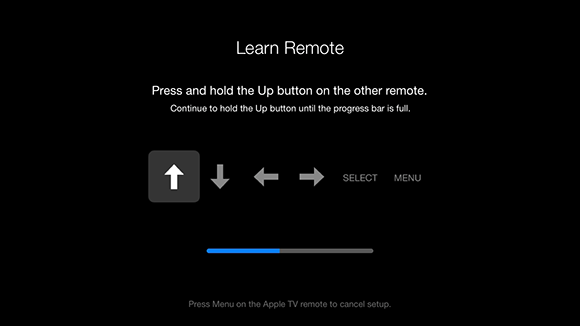 Now, as prompted by the Apple TV, press and hold the indicated buttons on your TV's control remote. Of course you could use any button at all to represent "up," so if your remote is too old to have direction arrows you could use "2" for up, "8" for down, and so on. But it makes sense to use buttons on your remote that most closely represent the software functions on the Apple TV. (Hint: the Select button would usually be the one in the center of the direction arrows.)
Teach additional functions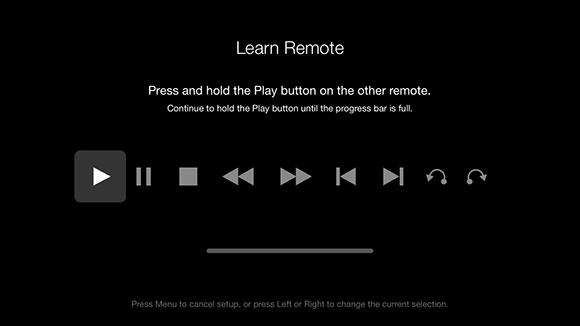 Once you've set up the basic commands, you can just leave the setup process (you can always add other functions later from the Remotes menu) or you can go on to add playback buttons for fast forward, next chapter, and so on, if your remote supports them. As before, just locate and hold the relevant button on your remote when prompted by the Apple TV.
Manage your remotes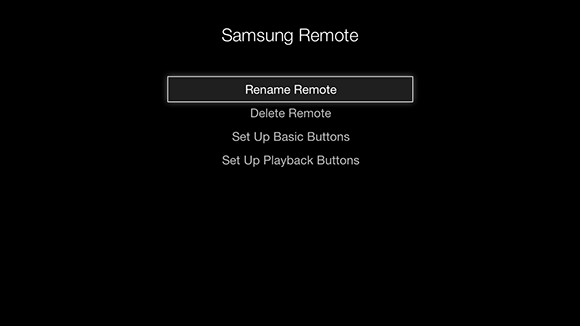 As part of the setup process, you're prompted to name the remote control so you can identify it later, which lets you delete it, or (re)teach it the basic or playback commands from your Apple TV's Settings menu.
Control your Apple TV—and TV!
Now that you've taught your Apple TV to interpret the commands your TV remote issues when it's set to, say, VCR mode, you can safely lose the fiddly silver or white remote and just use your TV's remote control instead. Note that if you want to switch back to controlling your TV—even for something as simple as changing the volume, assuming you're using your TV's built-in speakers—you'll need to toggle back to the TV mode of your remote.