How to stay connected while traveling with cheap and easy mobile access
You don't have to leave your phone in airplane mode throughout your trip anymore, as there are plenty of ways to get online and make calls.
Another tip: don't rely on airline Wi-Fi if you must get online for a business meeting or other purpose. During a recent flight my United Wi-Fi was extremely sketchy. A flight attendent had mercy on me and let me work from the first class food service cabin, which turned out to have better connectivity. The Internet was stronger on a second flight I took, but after chatting with a few others on the flight and some staff I found that Wi-Fi strength is a common complaint. The technology clearly has some ways to go.
Top tips for cheap voice calls
If you're willing to get a little creative, it's pretty easy to communicate with people back home for free. Skype-to-Skype calls are always free, which can be done over a mobile connection or through Wi-Fi.
Facebook Messenger offers voice and video calls, which should put you in touch with plenty of people given that the social network has over a billion people connected to its service.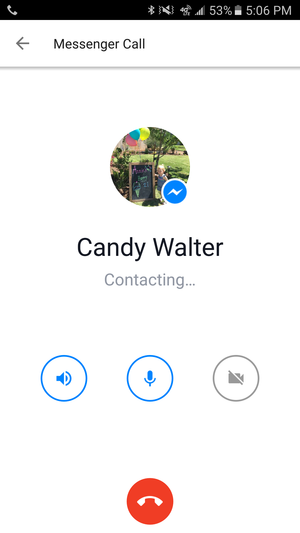 Facebook Messenger is one way to make free calls over Wi-Fi.
And if you glance at people's screens when you leave the country, you'll find the majority of them use WhatsApp (also owned by Facebook). Hangouts is still around, soon to be usurped in potential with Google's Allo and Duo. The options are plenty, you just need to choose what works best for your contacts.
Know your limits
It's best to keep tabs on whatever plan you opt for during your journey. Get the official app from your carrier, or find out how to check in with your data caps if you opt for a temporary SIM. Nothing's worse than ending up without service when you need it most, or overcharged for blowing past some arbitrary data limit.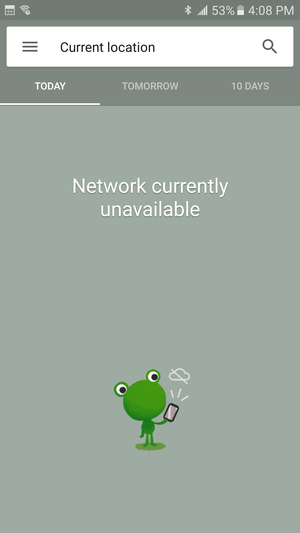 You don't want a sad little frog (from Google's weather tool) because you don't have a data connection.
Staying connected still isn't as smooth as it could be. We'd love to see more U.S. carriers simplify their rates and reduce costs for international travel. It's a mobile world, and our ability to stay connected ought to reflect that.
Previous Page 1 2 3