How to install new memory in your PC
Upgrading your PC's RAM is one way to make your computer feel far more snappy. Here's how to do it.
First, shut down your computer and unplug all of the cables connected to it. Then remove the side of the computer case so you can access the motherboard.
The RAM slots are adjacent to the CPU socket. Look for the big heat sink at the top of the motherboard, and you'll see either two or four memory slots next to it.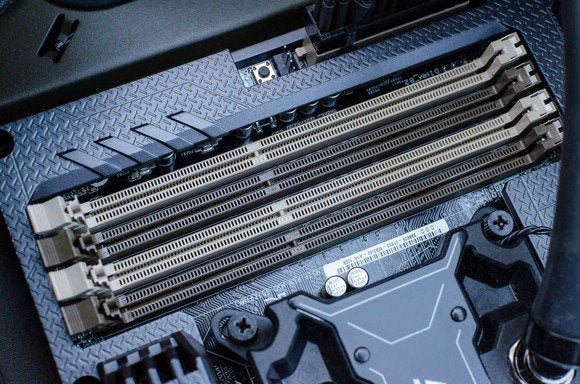 These are the motherboard slots you insert your RAM into. Credit: Thomas Ryan
Before you can install the new memory you've purchased, you have to remove the old kit. Start by toggling the plastic retention clips at either end of the memory slots so you can pull out the old RAM.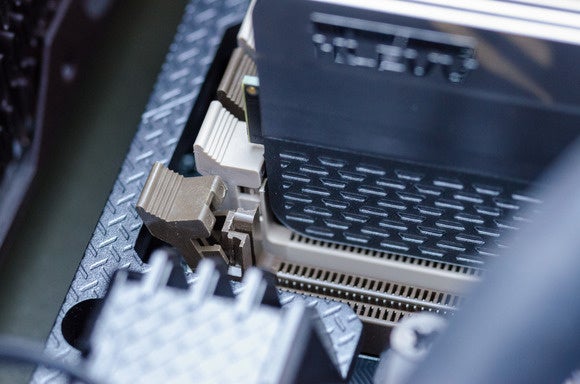 Release the toggles at the end of the RAM channel in order to remove your old memory. Credit: Thomas Ryan
While you're there, remove any dust from the memory slots, either by blasting the area with compressed air or by vacuuming gently.
Now it's time to put in the new RAM kit. Make sure the memory module is correctly oriented: The notch in the bottom edge of the RAM must match up with the rise in the memory slot. If you're not filling all the available RAM channels, read your motherboard's manual to see which specific slots you should fill first. Placing RAM in the incorrect slots could result in some performance degradation.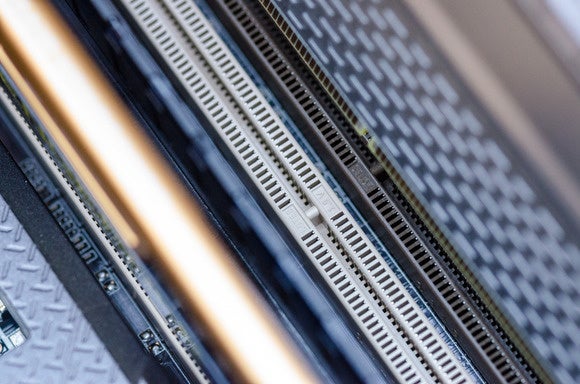 Make sure the notch in the bottom edge of your RAM modules match up with the rises in the memory channel on your motherboard. Credit: Thomas Ryan
Now that you've seated the RAM in the slot, toggle the plastic retention levers to lock your new memory modules in place.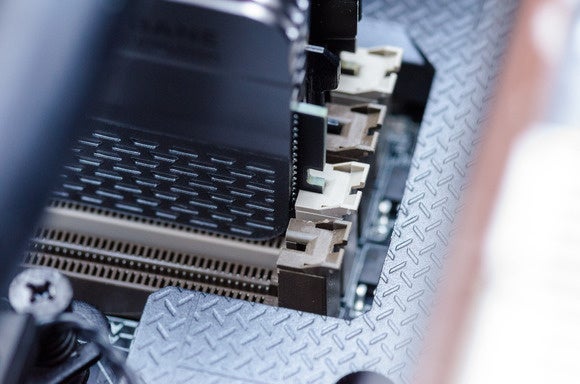 Snap the channel's toggle closed again to lock in your RAM. Credit: Thomas Ryan
Finally, close up your computer case, plug everything back in, and turn on your computer. It may take a couple of restarts for your motherboard to recognize and adjust to the new memory you've installed—so don't panic if your computer is acting funny at first. Let it run for a few minutes, then restart it and everything will be back to normal.