How to install an Intel or AMD CPU in your computer
The beating heart of any PC is its central processing unit.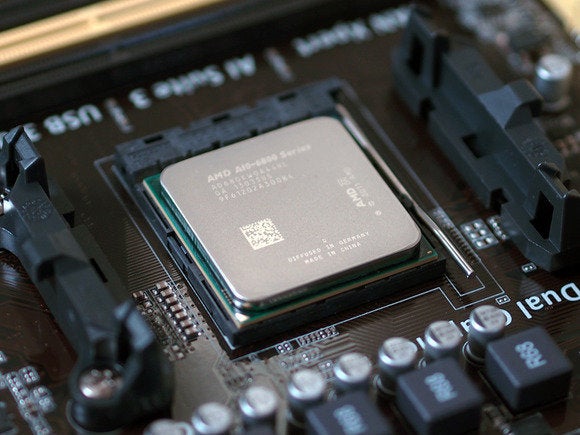 An AMD APU. APUs combined the CPU with a GPU on a single chip.
There are many more processors available that what we've covered here; this was just an overview of some best picks at various price points. In general, Intel's Core i7 chips are their most powerful, and best for multimedia editing; Core i5 chips lack hyperthreading and are thus less powerful than Core i7 chips, but should be plenty potent for gamers and most other users; and Core i3 chips are the weakest Core chips, but just fine for people who don't push their systems too hard.
Other buying considerations
Don't forget to buy a motherboard that's compatible with your new CPU, as selecting mismatched parts is a common PC building mistake you'll want to avoid.
While you're considering the information above it's important to remember that you probably want to spend more on some other components in modern PCs. If you're presented with a choice between spending an extra $100 on your CPU or repurposing that money for a better graphics card or SSD, you should usually choose invest in a better GPU or SSD over a faster CPU if you're buying anything beyond a bargain-basement chip. For builders on an even tighter budget remember to always prioritize purchasing an SSD over all else. (Yes, mechanical hard drives are that bad for your primary drive.)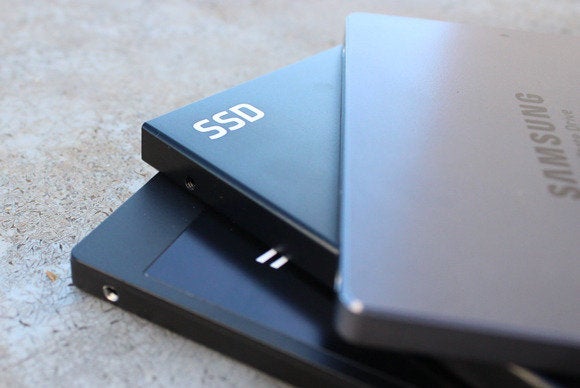 Another wrinkle to consider is cooling. All of the CPUs on this list come with basic heatsinks that will provide absolutely adequate cooling for the life of your CPU; but many enthusiasts chose to spend money on bigger tower coolers or on water cooling. If you want a really quiet system, plan to overclock your processor, or you care about aesthetics, then investing in an aftermarket CPU cooler is probably the right decision for you. On the other hand, if a light humming noise and a boring looking heatsink don't bother you than you can skip out on this purchase.
How to install an Intel CPU
With all of those purchasing considerations out of the way it time to install your new CPU. First we'll look at installing Intel's CPUs, and then AMD's chips.
Start with your motherboard outside of your PC's case, on a flat surface. Release the small metal lever holding the CPU retention bracket to Intel's LGA socket in the motherboard.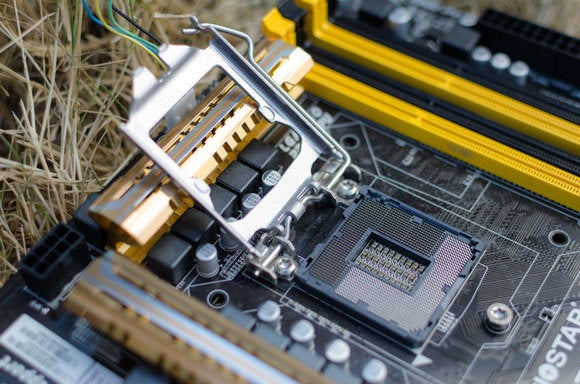 Thomas Ryan
Now you can insert your chip. Make sure that you line up the two guiding notches on the socket with the notches along the edge of your chip. These notches are designed to prevent you from seating the CPU in the socket in an improper manner. With the chip seated in the socket, you can lower the retention bracket back into place. Make sure that you slip the notch at the end of the bracket around the single screw at the base of the socket before you use the metal lever to lock the CPU into place.
Previous Page 1 2 3 4 Next Page