How to get the best Black Friday deals on your Android phone
Learn which apps and services you need to pay attention to in order to survive one of the biggest shopping days of the year.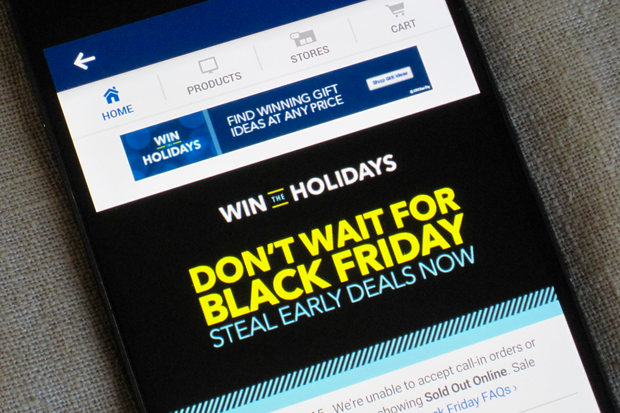 Credit: Derek Walter
Another Black Friday is here, and this time you'll swear there's no chance you'll sucked into the craze. Before you know it, you're shivering in the cold on the day after Thanksgiving waiting for the electronics store to open.
Enough with the denial. No matter your philosophical objection to the chase-after-the-bargains madness, there are usually deals that might line up with your holiday wish list.
So get your phone ready, because with the right apps and services, you just might make it out alive. If nothing else, maybe this will give you something to do while you tune out Uncle Bobby's rant about how President Chester A. Arthur shouldn't have taken office because he was really a Canadian.
Google Maps and search can help you survive
Google is again going all-out on the shopping front this year, with some tweaks to its existing services that should make it a great ally in your battle through the crowds and clutter of online deals..
Google Maps now displays updated holiday hours for many retailers, so you'll know exactly when they open and close on Black Friday, Thanksgiving, and Christmas Eve.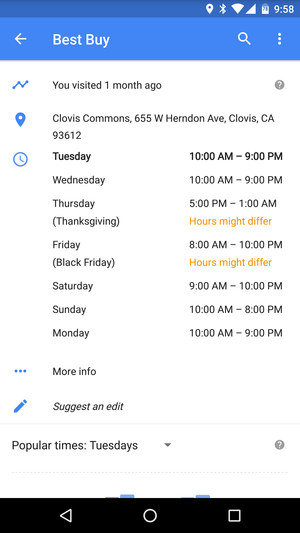 If the stores are diverting from their usual hours, Google Maps will probably know about it.
If your hands are full then Google's voice commands are tremendously helpful. There are a lot of shopping-friendly answers to questions like, "what time does Target close today?"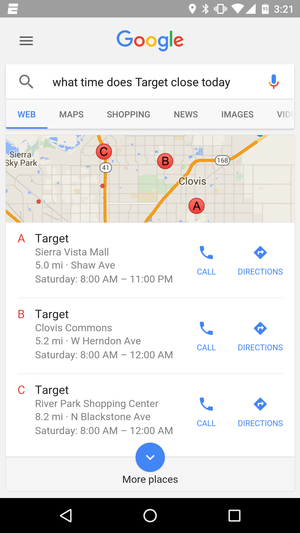 Just ask Google to find out the hours of nearby stores.
Google Now is another essential companion when Black Friday shopping: when you enter Target, Wal-Mart, or other outlets you'll see a card that gives you the hours and a link to current promotions, the store website, and other details.

Google Now is a great tool to help you navigate the craziness of holiday shopping.
With malls and shopping centers, you can quickly search for a list of stores and services from the Google Now card. Another potential lifesaver: Google Now will remember where you parked. It's not accurate down to the stall in all cases, but it can give you a general idea of where your car is at.
Make the deals come to you
Several services are designed to send offers your way. That's of course good and bad, depending on how much you want your phone to bug you with alleged deals.
One app with a pretty good approach is SnipSnap. The app is essentially a coupon social network, where other users of the app can share deals. You're then able to "snip" them to your own account and redeem them at a brick-and-mortar location or an online store. As you can imagine, the activity has been pretty rampant in the days leading up to Black Friday.