How to get rid of hum and eliminate other noises from your audio and video systems
Don't let buzz, hum, or hiss ruin your AV experience. We'll show you how to solve common electrical faults so you can ditch the noise.
If there's no way you can run an extension cord, you can buy a hum eliminator, such as Ebtech's Hum X. But that costs $70. There are other products that do roughly the same thing, some of which interrupt the loop in the signal cables, but they're all expensive as well. If you have the skills, you can build your own hum eliminator for about $10 or $15. You'll find plenty of information online that will tell you how to do it, but the task requires some skill with a soldering iron and similar tools.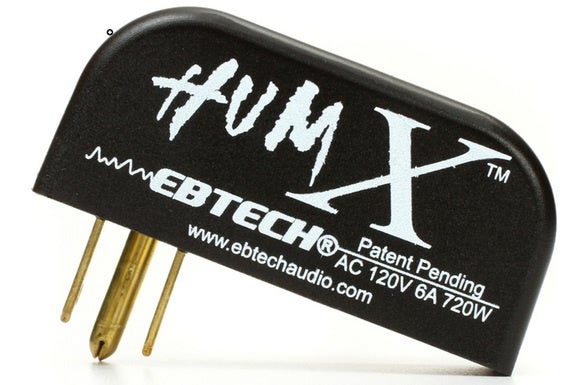 Ebtech's Hum X eliminates ground loop noise safely. There are also DIY solutions online that are less expensive if you have the skills. Credit: Ebtech
If those methods don't fix things, the problem could be an over-the-air antenna or a cable-TV coax cable that has its own path to ground. I've received some pretty annoying shocks when handling coax signal splitters. Normally—because of the isolation built into cable modems, cable boxes, and similar equipment—this will occur only if you're connecting directly to the TV or to a video recorder. If you've traced the problem to the TV signal wire that's attached to a cable modem or similar (disconnect it and see if the problem goes away) replace that piece of equipment—there's something wrong with it. If you're connecting directly to a TV, there are ground-loop isolators available for $20 to $30.


A ground loop isolator for coaxial (antenna and cable TV) cables. Credit: Viewsonics
AC line noise
Ground loops are hardly the only thing that cause electrical noise; pretty much any device with a motor (hair dryers and blenders, for instance), as well as light dimmers and failing fluorescent fixtures will create this type of interference. It might be audible through your audio equipment or visible on your TV, or it might not. The obvious solution to this type of noise is to not use those types of devices while you're watching TV or listening to music. You might be able to make that work—if you live alone. If there are other people under the same roof, it probably won't.
If you're willing to part with a few Benjamins, you can assure yourself of pristine AC without ground-loop noise by using an online UPS (uninterruptible power supply) or an isolation transformer. An online UPS is a battery-backup system whose battery is always engaged (online) between the input AC and the output AC. This requires the electrical power to go through a conversion to DC (direct current) and then back to AC, which will remove all the noise. This is also known as dual conversion.
Previous Page 1 2 3 4 5 Next Page