How the Xbox One and Windows 10 come together (and where they fall apart)
Microsoft has realized that it can't ignore PC gaming anymore, but it still has work to do in building a bridge from its game console.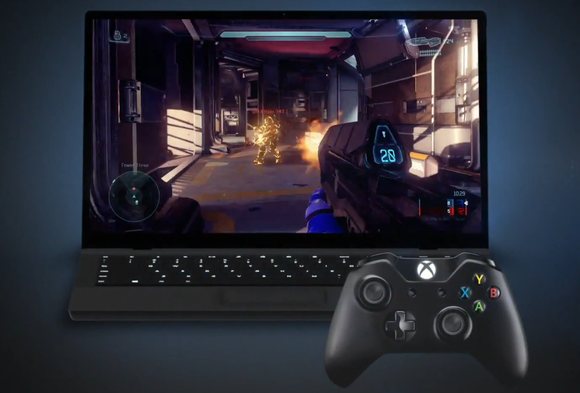 With Windows 10, Microsoft is taking another shot at being serious about PC gaming.
Don't laugh. Although Microsoft doesn't have a great track record for fostering the PC as a game platform (see: the unloved failure that was Games for Windows Live ) this time the company is wielding the Xbox One as its secret weapon. The idea is that if you own Microsoft's console, Windows 10 might bring some benefits that don't get from Steam or GOG alone.
Still, this effort is a work in progress. While the Xbox and PC are no longer isolated platforms, they still have a fair share of missing links. Read on for a rundown of where the Xbox One and Windows 10 create beautiful synergy, and where they don't.
All about streaming
One of the big benefits of having an Xbox One and a Windows 10 PC is the ability to stream console games to the computer. As long as both devices are on the same Wi-Fi network, Windows 10's Xbox app lets you play any Xbox game (including backwards-compatible Xbox 360 titles). Latency can be slightly noticeable, but it's not a deal-breaker for single-player games, and with a good enough router you can crank up image quality so it's almost like playing natively on the console. You can even use an old Xbox 360 controller to play Xbox One games the PC side.
Unfortunately for Xbox owners with a large PC game library, streaming doesn't work in the opposite direction, though Microsoft says it would like to implement PC-to-Xbox streaming in the future.
A powerful DVR for cord-cutters
The Xbox One's streaming capabilities don't just apply to games. The console is becoming a powerful tool for cutting out a cable TV subscription, especially with the Xbox One TV tuner that pulls in over-the-air channels (such as NBC and Fox) at no monthly charge. And today, you can already stream those live broadcasts to the Xbox app in Windows 10, along with the SmartGlass app for iOS, Android, and Windows 8.
Next year Microsoft is adding DVR capabilities for those over-the-air channels, and Windows 10 users will have a special benefit: They'll be able to download recordings to any Windows 10 PC, phone, or tablet for offline playback from anywhere. All other devices will be limited to in-home streaming.
Again, it'd be nice if this worked in the opposite direction, so users could drive their DVR setups through the PC and stream recordings to Xbox consoles. A live TV app on the Windows 10 side might even help convert some people who are clinging to Windows Media Center on older versions of Windows.