How the internet of things is revolutionising retail
The world of retail may never be the same, thanks to the internet of things (IoT) and its network of connections linking the physical and digital worlds in an ecosystem of computers, smartphones, stores, vehicles, wearables and more.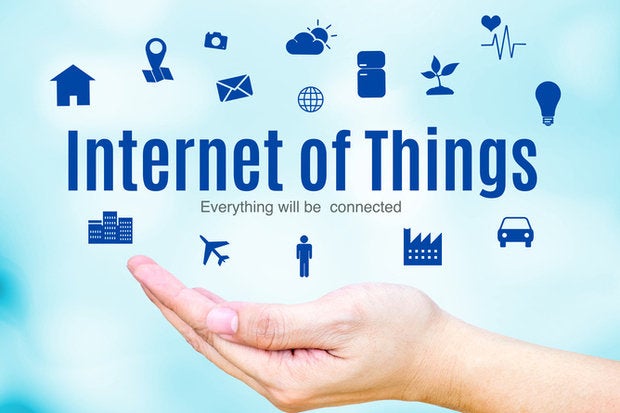 Throughout all industries, a majority of large companies (those with 1,000 employees or more) are using or planning to use IoT technologies, according to Forrester Research's 2015 Global Business Technographics Networks and Telecommunications Survey. Those enterprises are hoping to gather data that can be leveraged to improve efficiency, serve customers better and gain insights into new ways of doing business.
But IoT technology is already reshaping and revolutionizing the retail industry, yielding advances and new opportunities in customer service, throughout the supply chain and in brick-and-mortar stores and other channels — including new venues that show a lot of promise, such as home-based connected platforms. Tech-savvy retailers looking to gain a competitive advantage are installing smart shelves that detect when inventory is low, RFID sensors that track goods throughout the supply chain, systems that send personalized digital coupons to shoppers when they enter the store, and sensors that monitor the quality of perishable items.
Changing the consumer experience with IoT
Today's consumers expect their shopping experience to be seamless across every channel, whether it's a brick-and-mortar store, an ecommerce site, a mobile app or even a phone call with customer service. IoT technologies offer an almost endless capacity for transforming the retail consumer experience, says Nayaki Nayyar, general manager and global head of IoT and Innovation Go to Market at SAP.
"We are already working with many leading retailers and consumer product companies to reimagine what a connected store could look like," Nayyar says, citing everything from electronic shelf labels with dynamic pricing and self-checkout with smartphones to interactive digital signs that know who is in front of them and can tailor promotions to the individual. "We expect this to grow very fast in the next few years and completely change the consumer experience."
One technology that's powering that potential is long-range, low-power Wi-Fi. "From a customer-facing perspective, Wi-Fi and other indoor location-based services technologies will allow retailers to bring IoT into the store in a way that makes sense," says Dan Mitchell, a retail industry consultant at SAS. Those technologies, he explains, will allow retailers to more pervasively experiment with how IoT can improve the customer experience while respecting privacy. "The learning curve period is a critical stage in helping retailers understand the true value of sensor data to make better merchandising and marketing choices," he adds.
Sending the supply chain soaring
In addition to potentially revolutionizing customer-facing applications, IoT technologies may play a big role in retail supply chain and delivery operations, says Gene Wojciechowski, former CIO of Walmart.com and current CIO at Newgistics, which provides ecommerce technology to top retailers and brands. "Retail is detail — they want to understand to the minutest detail where the goods are and how up-to-date they are," he says. "The desire for information is insatiable, and IoT can provide some of that."