How my Apple Watch's heart rate monitoring saved my life
Chuck La Tournous has a scary story with a happy ending. Whew.
I raised my Apple Watch again and swiped up to view the heart rate glance. 138 beats per minute. 140. 144. That's usually my heart rate during a good elliptical workout, and here I was, standing still on a flight of stairs.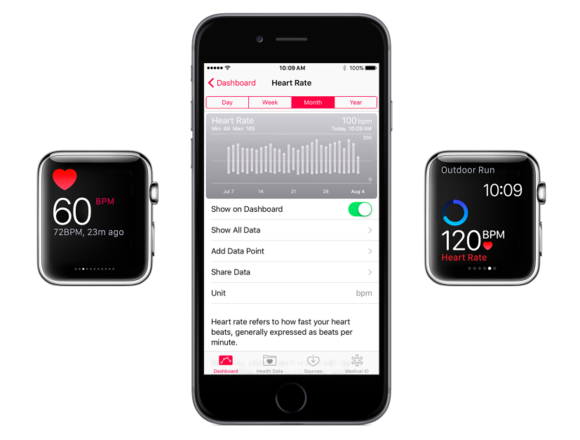 If not for the Apple Watch, I wouldn't have known what my resting heart rate should have been, or that my elevated heart rate was definitely a cause for concern.
In the end, it was that cold, objective number staring at me from my watch that finally got me to believe there was something real going on, something I couldn't just ignore or wish away. Reluctantly, I went to my company nurse's office, salad still in hand, and told her what had happened. (It was a story I'd repeat to seemingly endless teams of doctors over the next six days.)
My nurse ran the rest of my vitals, including blood pressure (very high) and an EKG, which she sent to the company doctor on call. Although she never said it outright, I'm pretty sure she suspected a heart attack. So did the paramedics who came and took me from my office in an ambulance and fed me nitroglycerin. In what was probably not my brightest move of the day, I tried to bargain with them to let me drive myself to the hospital, and when that failed, insisted on walking to the ambulance instead of being wheeled out on a stretcher.
The leg bone's connected to the…
The rest of the story is fairly straightforward. It wasn't a heart attack after all – in fact, my heart was very strong, which probably saved my life. As it turned out, my leg was throwing out blood clots—lots of clots, I learned. Those clots were traveling up to my lung, where they were blocking the arteries to my heart. One became what's called a "saddle clot," meaning it was wrapped at the fork of two pulmonary arteries, blocking the flow of blood in both. It was that blockage that was making it hard for my heart to move enough oxygenated blood to keep my body going. That's what was causing both my shortness of breath and rapid heartbeat.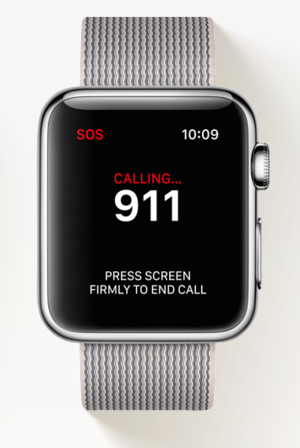 In the upcoming watchOS 3, I'll be able to hold down the side button to engage the SOS feature, which can call 911 for me if I ever have another medical emergency.
What confounded the doctors is that I didn't have any of the usual triggers for blood clots: I had no recent trauma, no recent prolonged airplane travel, and no family history of blood clots. My job is fairly sedentary, but not unusually so, and my commute is long, but not long enough to convince the doctors it was a contributing cause. A blood test would later reveal that I have "Factor V Leiden," a genetic condition in which 5 percent of those age 50 and older who have it develop clots. I also later learned that a grandfather who I thought died of a heart attack actually died from a cardiac embolism, a blood clot that reached his heart. If I hadn't gone to the nurse when I did, I might have shared his fate.
Previous Page 1 2 3 4 Next Page