How Microsoft's former PC gaming glory could help fix today's Windows gaming woes
Microsoft could win back PC gamers by returning to its roots.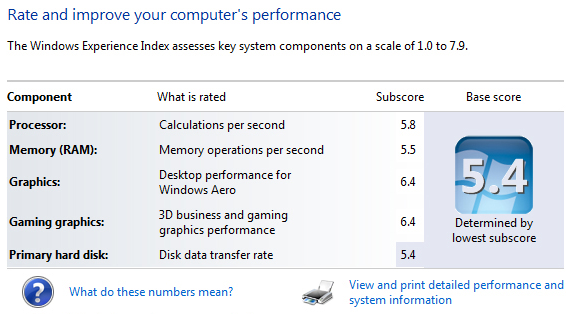 The Windows Experience Index, which was retired in Windows 8.1.
Step 3: Make system performance clear and allow refunds. Earlier Windows iterations had the great idea of deriving a score from the computer's available power to indicate whether the PC could run specific software. Something similar would be useful in the Windows Store. After all, a Surface Pro can't run Gears of War: Ultimate Edition, but my GeForce GTX 970-powered desktop can. If a game doesn't work, even if the computer says it should, people should be allowed to refund it.
Step 4: Make sure everything is cross-buy and cross-play. If you want to pull me away from Steam, you need a feature that really pops. Cross-buy/play is that feature, but support is far from universal thus far. I own Gears of War: Ultimate Edition and Rise of the Tomb Raider on my Xbox. If Microsoft wants UWAs to succeed, I should be able to run those on any Windows 10 platform with the right amount of power.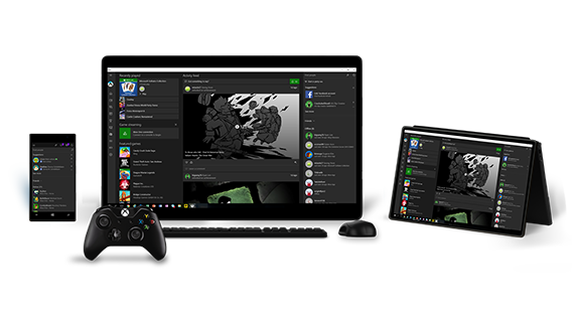 If you buy a Windows Store game, you should ideally be able to play it on any Windows 10-powered device you own, including the Xbox.
I bought a copy of Rise of the Tomb Raider for Steam because of the Windows Store's issues, but if the game embraced the convenience of a cross-buy system, I'd spend more time with the Microsoft option. Add cloud-save compatibility, so users can play a single Tomb Raider save on the PC one moment and my Xbox the next, and suddenly the Microsoft store is more appealing. Some of Microsoft's own games offer this, but to truly shine, cross-buy needs to be as ubiquitous as Steam Cloud support.
Step 5: Compete with the Steam client. Let me manage my entire UWA games library from the Xbox application. That includes downloading or hiding games, installing to any directory I see fit, and sorting them however I want.
Consolidate all the applications into one or remove them entirely. There are no avatars on the Xbox One or in the Xbox app, so why does the avatar app exist?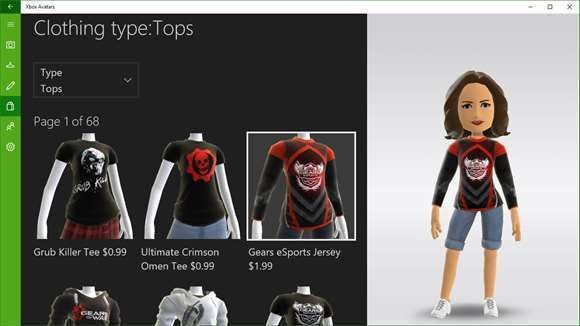 The Xbox Avatars app is useless to PC gamers.
Give me an Xbox app whose main screen is less about my friends and more about my games. At the very least, let me set which tab of the app is my default page—I want to boot directly into the library 90 percent of the time.
Give me better access to screenshot sharing: Steam lets me press F12 to get a screenshot, then pops up a helpful screenshot window after the game is closed. The Windows app requires me to press at least three buttons, then I have to open up the Xbox app, find the Windows DVR function, and hope it synced the screenshots properly (which isn't a sure thing).
Previous Page 1 2 3 4 5 6 7 Next Page