How Microsoft's former PC gaming glory could help fix today's Windows gaming woes
Microsoft could win back PC gamers by returning to its roots.
Buy a program on the Windows Store—which, by the way is the branded "Store" app and separate from the "Microsoft Store," a retail and web store—and it's tied to your Microsoft account. No need to save CDs or activation codes: Just sign in to your computer or console, and all the software you've purchased is available for use.
Unfortunately, the Windows Store is dominated by shovelware, and the good software doesn't work well. Good luck even finding the games on your computer. Take a look at this shot of the Windows Store: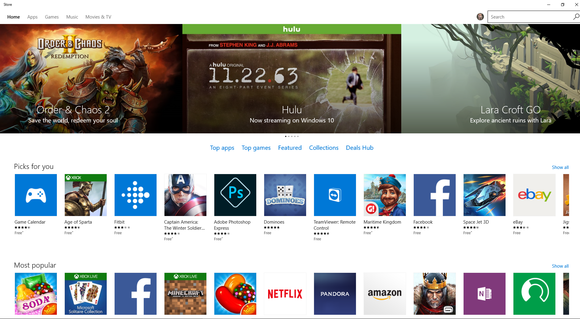 Do you have any idea where your software library is? It took me a while to realize I had to click that tiny circle next to the Search box.
When you get to your library, you're faced with this: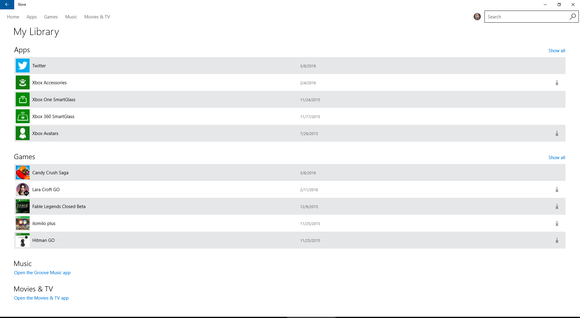 I have no idea how Candy Crush Saga is there or why it's at the top of my list. To view all your games, you have to click the games-specific Show all button, which expands into an equally screen-wasting page with no sorting options or easy access to software. Contrast this with Steam, which has a very clear library option on display at all times, and allows users to default to their library, which is customizable and organized quite nicely: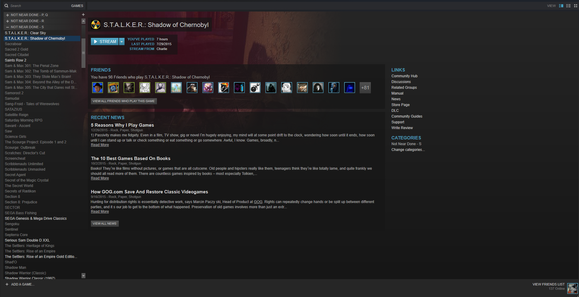 The idea of tying games to your account is great, but only when accessing software is quick and easy. Steam makes library navigation easy, even with 2,000 games in my collection. Microsoft makes it a hassle that requires too many clicks with just a fraction of as many games.
Microsoft offers an alternative: the Xbox app. Actually, there are five Xbox apps: the Xbox app, the Xbox One Smartglass app, the Xbox 360 Smartglass app, the Xbox Avatar app, and the Xbox Accessories app, which is for the $150 Xbox Elite controller. Why are there so many apps? Why aren't avatars built right into the Xbox app? Why isn't Smartglass simply a tab on the Xbox app that is linked to the consoles linked to you?
As I was writing this article, I booted up the Xbox app, which welcomed me to "check out our new features!"—one of which was bug-fixing. The app froze on this screen, and took several minutes to unfreeze on a machine that has no trouble running games like Crysis. When it finally did, it presented me with this: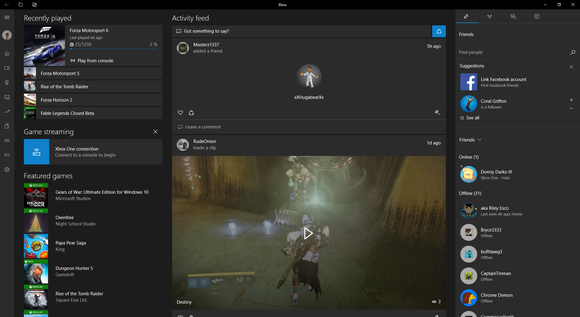 Previous Page 1 2 3 4 5 6 7 Next Page