How Microsoft's former PC gaming glory could help fix today's Windows gaming woes
Microsoft could win back PC gamers by returning to its roots.
Microsoft gaming is at a tipping point. Public perception has shifted toward the negative as the Windows Store and Windows 10's universal app platform come under heavy—and deserved—fire.
This may sound bizarre to anybody introduced to gaming during the Xbox era, but Microsoft is why I became a PC gamer all those years ago, with legendary games like Flight Simulator and Age of Empires. In those days, the company published magnificent games that defined the PC platform and laid the groundwork for it to be the greatest way to game.
Things have changed, but there's a lot Microsoft can do to return to greatness. We'll dive deeply into concrete ideas for how Microsoft can fix its PC gaming troubles going forward. First, though, it's important to review Microsoft's tumultuous history with PC gaming, to understand why PC gamers are so skeptical of the company's newest endeavors—and how its glorious past can help bolster Microsoft's future.
Microsoft's PC gaming past: A decade of glory…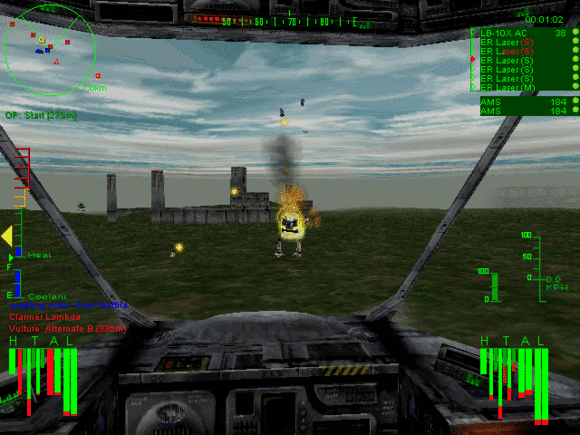 MechWarrior 3. Credit: MyAbandonWare
Microsoft began publishing video games in earnest in 1996, beginning with games like Terminal Reality's Hellbender and Monster Truck Madness, as well as Close Combat, a critically acclaimed game that spawned a long-lasting series of tactical war titles.
For the next decade, Microsoft released some of the coolest, most innovative games on the market. The Madness games expanded with Motocross Madness and Midtown Madness. Zoo Tycoon was amazing. Starlancer was flawed but memorable. Impossible Creatures remains one of the most remarkable strategy games ever made. When Microsoft purchased FASA, it reintroduced the beloved MechWarrior and MechCommander series before launching Crimson Skies in 2001.
Then, of course, there was Age of Empires, which evolved into one of the most successful strategy series of all time. Its 1999 sequel, Age of Empires II, was so well-loved that 17 years after it launched, it remains the most-played real-time strategy game on Steam.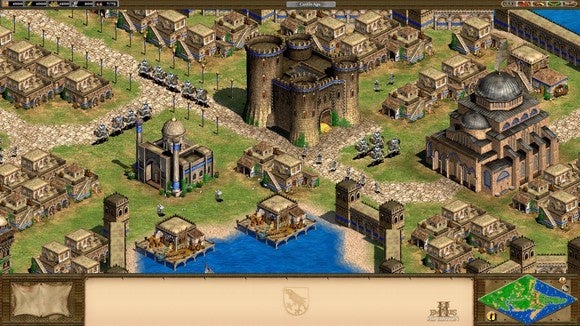 Age of Empires II's HD remake.
During its golden years, Microsoft games embraced everything special to PC gaming, from design complexity to mod support so deep that some games even bundled 3D modeling tools. The golden age didn't last forever, though. The downfall began with Halo 2 for PC, an unmitigated disaster that locked users into the unpopular Windows Vista.
But the root of Microsoft's problems came from elsewhere.
…followed by darker days
With the advent of the Xbox gaming console in 2001, Microsoft slowly began abandoning the PC platform. By the time of the Great Recession, Microsoft had shuttered its expensive, PC-centric studios and franchises like ACES, FASA, and Ensemble.