How live tweeting is changing broadcast media
Live tweeting by cast members and official accounts for TV shows is lifting the reach and engagement of their programs, according to Twitter. Read what happens when stars take to Twitter during the premiere of their show.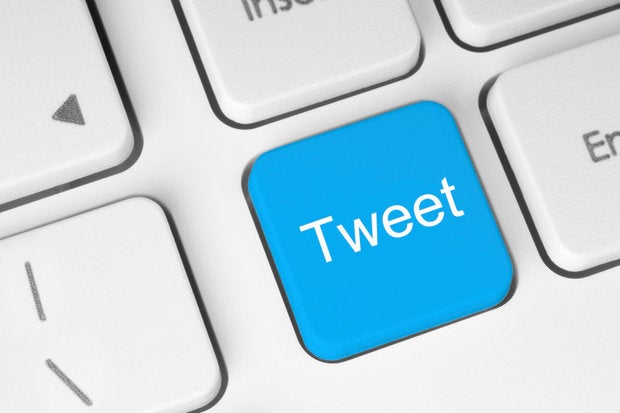 Credit: Thinkstock
Television has always been a lean-back experience, a passive activity that millions have enjoyed from their couches, recliners and bean bag chairs for decades. Social media throws a monkey wrench into all of that.
Today's most popular shows, and more importantly the talent that drives those ratings, are now reaching into other screens with tweets that extend the storyline or otherwise engage fans who are looking for a more interactive experience at the time of broadcast.
"It's creating a shared experience where audiences can feel like they're on an extended couch, if you will," says Jared Goldsmith, vice president of marketing at NBC Entertainment Digital. "These shows have a way to connect with audiences like never before thanks to this technology," he adds during a panel about live tweeting at Social Media Week.
While some stars have found a natural and seemingly organic way to communicate and share with their fans on Twitter, studios and showrunners are getting more methodical about how they approach and use social media for instant promotion and long-term interest for their shows.
ABC's Live-Tweet Party for #Shondaland
In what's become a more frequent occurrence, the talent for "Scandal" and other shows are gathering for live tweet fests when their shows air live. Kerry Washington, the star of ABC's hit show, posted 109 tweets, retweets or replies throughout the day of the show's fourth season premiere last Thursday.
The impact from this lift carried by social media is remarkable. Check out this map of tweets mentioning each of Shonda Rhimes' shows "Scandal," "How To Get Away With Murder" and "Grey's Anatomy" during their East Coast premieres last Thursday on ABC:
New research from Twitter further solidifies the importance of live tweeting during TV shows. As the fall season gets underway, Twitter looked back on the performance of a program that implemented regular live tweeting and one that did not.
"As it turns out, one of the most powerful and direct ways to drive conversation about a program on Twitter is to have the stars of the show engaged on Twitter, particularly during the airing," writes Guy Hugot-Derville, senior data scientist at Twitter. "We found that shows live-tweeting from cast members during the premiere had 64 percent more tweets that day compared to programs that did nothing. Shows that live tweeted from the official handle also saw a 7 percent increase over those that did nothing."
As you would expect, live tweeting can also help shows expand their overall audience on Twitter. Shows that don't live tweet still benefit from a 6.5x lift in follow rate during the broadcast, but shows that do live tweet see their follow rate jump 15 percent to 7.5x. Cast members accounts go from a 3.7x lift in follow rate when they don't live tweet to 12.2x a 228 percent increase, according to Twitter.