How IT can prepare for VR, AR and MR in the enterprise
Virtual reality, augmented reality and mixed reality tools are coming to the workplace sooner than you think. Is your IT department ready?
An example is the first-responder support developed for Daimler vehicles. When a vehicle is involved in an accident, rescue personnel may have to cut into the vehicle to extract passengers, and they need to know which parts of the car are dangerous to cut into. Bosch developed an app for smartphones and tablets that displays the relevant parts, superimposed on the device's camera view of the vehicle, to highlight these locations.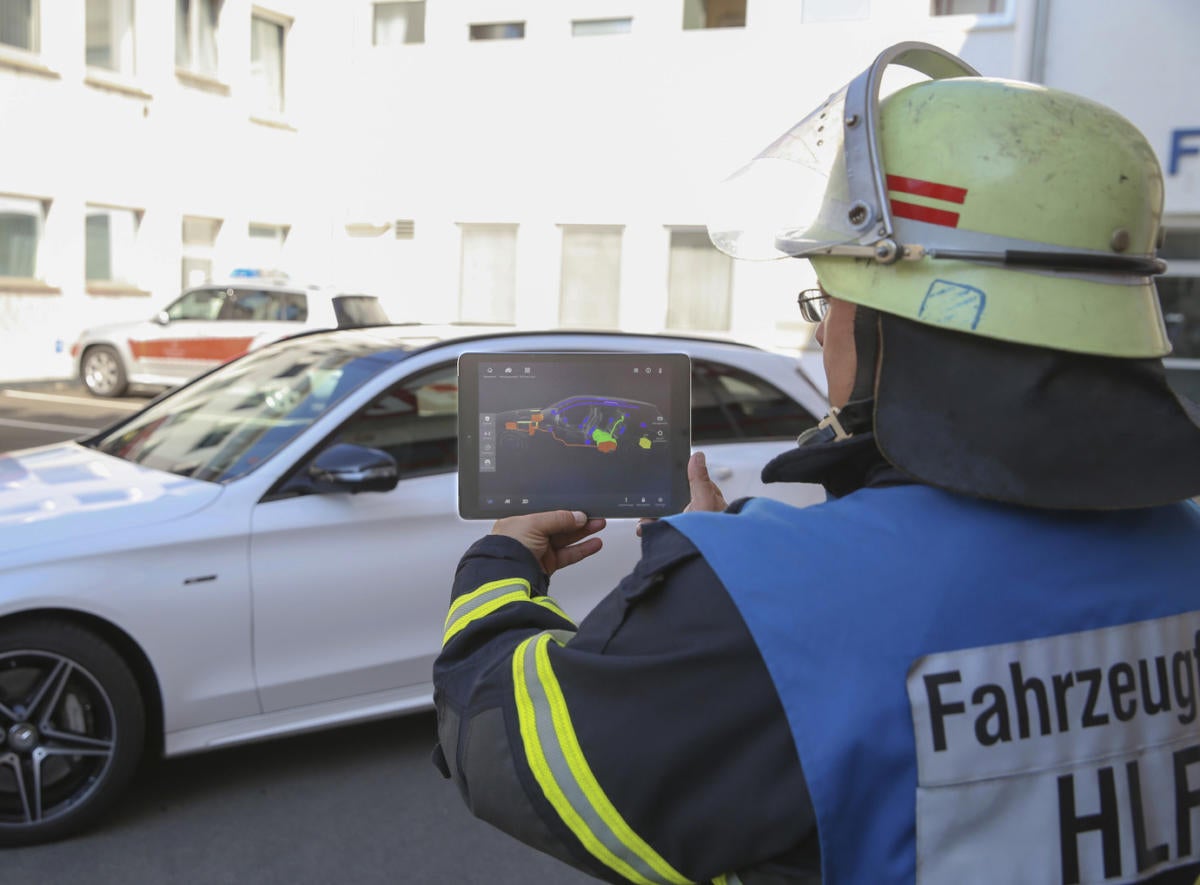 In cooperation with Daimler AG, Bosch has developed an app (based on its Common Augmented Reality Platform) that shows first responders where the dangerous parts of a vehicle are. Credit: Bosch Auto Parts
But Bosch's vision for AR extends beyond information displayed on a smartphone or tablet. "For us, AR will be the future interface," Lumera says. "In the workshop, a technician will have only their AR glasses and will get all the information they need through that. You have a lot of diagnostic systems connected while you're repairing a car — why would I want somebody to leave the car to find out what to do? You'll find equivalent problems in any industry, where a technician is forced to interact with multiple devices. Our goal is to totally eliminate that."
To get there, Lumera warns, IT departments need to solve a lot of problems. Preparing the AR content for Bosch's systems requires access to an enterprise system's CAD data showing its products, but that data isn't usually set up for easy retrieval. "When we do proofs of concept," Lumera says, "the first thing we find is that the data is not structured so that you can easily extract what you need for a given situation. So IT departments need to make it simpler to fetch the right kind of CAD data."
The next problem is how to securely transport the data and ensure that each user gets only the data they need. "I really need to ensure that the 3D data has enough information to represent variants, and that I only see the variants relevant to me," Lumera continues.
He also points to security and privacy issues and the ways AR glasses differ from cell phones. An AR headset has a camera so it knows what data to display, but unlike with a phone, a user might accidentally look in any direction, not just at the product they're working on.
As at Boeing and CWRU, network issues round out the list of challenges. "Ask an IT manager to get a HoloLens on the official network," Lumera says. "I'm pretty sure that 95% have no idea how to do it. Whether Microsoft can technically do it is not the problem. It's more about how I deal with the rights, how I deal with the camera, and what user profiles I get. This is not an easy task."
Previous Page 1 2 3 4 5 6 7 Next Page