How Apple is already moving past the iPhone 7
Apple is all about skating to where the puck is going, not where it's been. Here's one theory about Apple's next steps.
Dashboard dynamics
With over 1 billion served and droves of developers dependent on the App Store, Apple's next phase won't necessarily be about supplanting the iPhone. But we won't be using it nearly as much. Just like the Apple Watch has begun to reduce the number of times we need to reach into our pockets, Apple's next phase will make us even less reliant on the iPhone.
Whether we're talking about cables or iCloud, Apple's goal for its devices has always been operational independence. Over the past few iOS versions, Apple has been working to enhance and expand the iOS experience, giving hands-free Siri a central role while de-emphasizing the importance of our apps. You can see it with the Apple Watch and the new AirPods, but nowhere is this more evident than with the CarPlay system. Just like the iPhone was imagined as something of a stripped-down and distilled version of macOS, CarPlay boils iOS down to its most essential functions and takes focused navigation completely out of the equation. Apps are present but they're wholly unnecessary—the integrated system is what matters.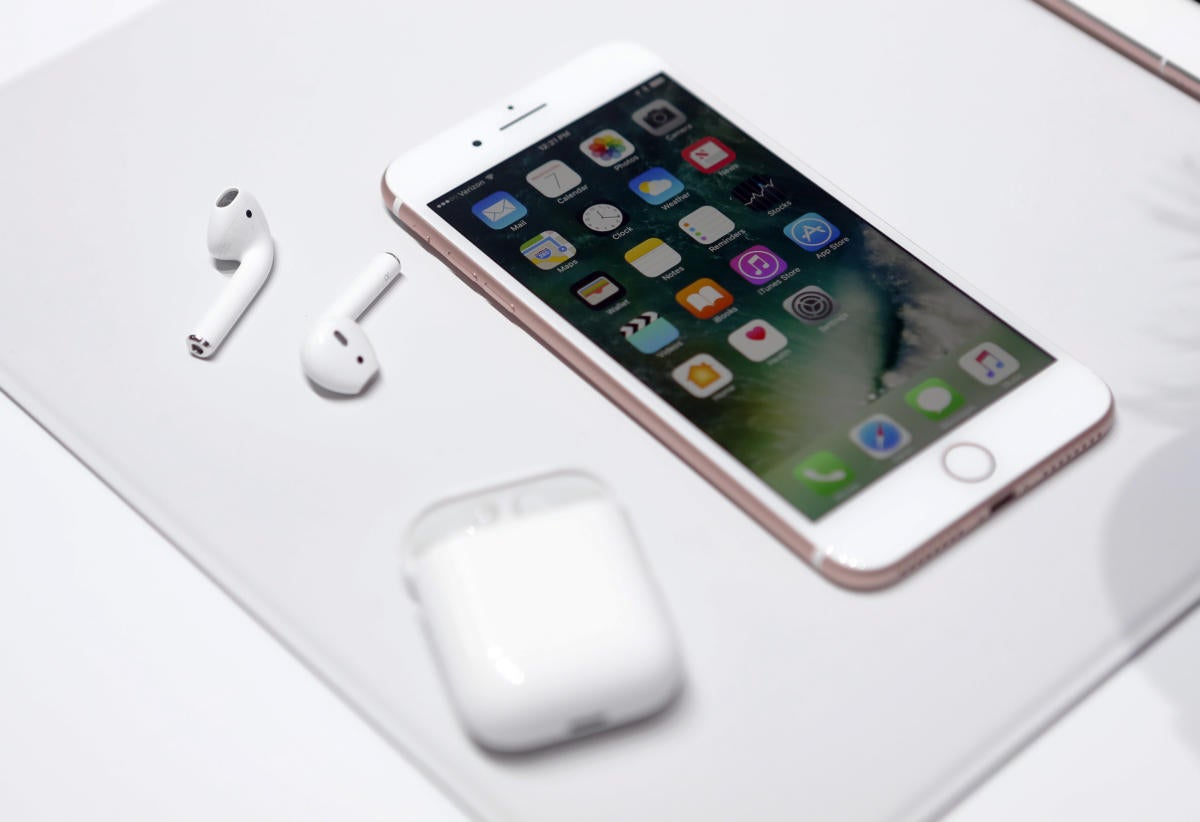 The rub, of course, is that Apple doesn't have control over the hardware. But remember, back when the iPhone was just a pie-in-the-sky rumor, Apple's first venture into cellphones was in the form of a partnership with Motorola on the ROKR E1, a clunky effort to bring iTunes to mobile devices beyond the iPod. CarPlay is something similar, an effort by Apple to explore a new product category without diving in too deep.
While the ROKR wasn't a success, it wasn't a failure either. It gave Apple intimate knowledge of how to design and develop for mobile phones, and helped prepare for a major shift in strategy. And it looks like Apple is doing the same thing with CarPlay as it prepares to enter the world of automobiles.
Pursuit of perfection
With dozens of manufacturers and models, CarPlay is a far more ambitious venture than the ROKR ever was. And so is Project Titan, the code name for Apple's next venture into the car space. A mobile phone is somewhat in Apple's wheelhouse, but an automobile is a whole new entity. It's not just a new product category, it's a new company, one that might very well require a separate Apple Motors division.
It's a move that's going to take several more years at least, and it's why we keep reading about shakeups and false starts. Had Apple been as scrutinized when the iPhone was being developed, the headlines likely would have been similar. As the saying goes, to make an omelet you need to break a few eggs, and Apple has both the capital and the clout to hire, fire, scrutinize, and scrap projects until the size and scope is just right.