Homefront: The Revolution hands-on: The revolution might be sanitized
A year after we first laid eyes on the game, Homefront: The Revolution looks decidedly less revolutionary.
You even unlock Ubisoft Towers™. The fifteen-minute demo here at PAX tasked me with crossing the city and finding a Radio Transceiver or some other Similarly-Titled MacGuffin. Clear out the enemies, flip the switch, and voila—your map fills in with nearby supply caches, other side missions, and extra motorcycles. Oh, and now it's your base so some more guerrillas might show up in the area. So goes Far Cry, so goes the world apparently.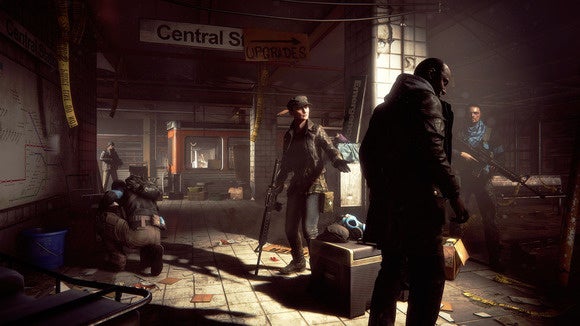 I get it: It's an open-world game with open-world tropes. But I guess what I find frustrating is that last year's demo showed real promise. The hit-and-run tactics, the civilian casualties, the hastily-constructed look of guerrilla bases—I felt oddly intrigued by Homefront: The Revolution's first showing, even if it was largely on-rails.
But this second showing puts forth a much different game—one more interested in rah-rah jingoism and chewing through enemies than in illustrating the human cost of war, of occupation. I mean, there is no human cost of war. There are no civilians. It's a playground for you to kill people in, no consequences. That doesn't seem at all like the tone Homefront: The Revolution is aiming for, but that's what's on display.
Bottom line
The lesson of the original Homefront was "We don't need another second-rate Call of Duty, because Call of Duty already exists," but here we are four years later and Homefront: The Revolution is heading down the same path, making the same weird mistakes.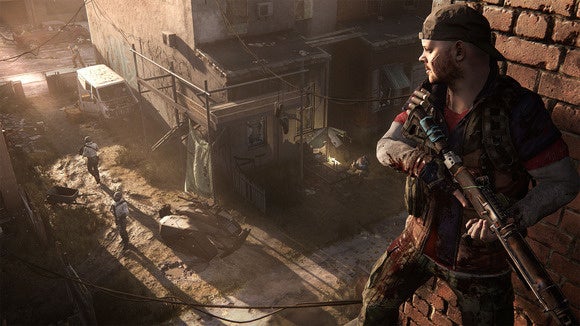 It's not as blatant as "Press X to hide in the mass grave," at least from what I've seen so far. But it feels like the sort of ultra-big budget, sanitized version of war we'd see in any other shooter.
To some extent I feel like Deep Silver must be skittish about giving away any of the game's more disturbing scenes, or it wants to GET PEOPLE AMPED for the release by showing some HIGH-OCTANE WAR FUEL. But that's not what interested me about Homefront: The Revolution. I wanted to see the war-torn streets, the people scrabbling to survive under jackbooted heels.
I hope that game still exists underneath this new spit-shined Call of Duty exterior.