Here comes the 'Internet of Self'
When the quantified self movement collides with the Internet of Things, the world becomes an extension of you.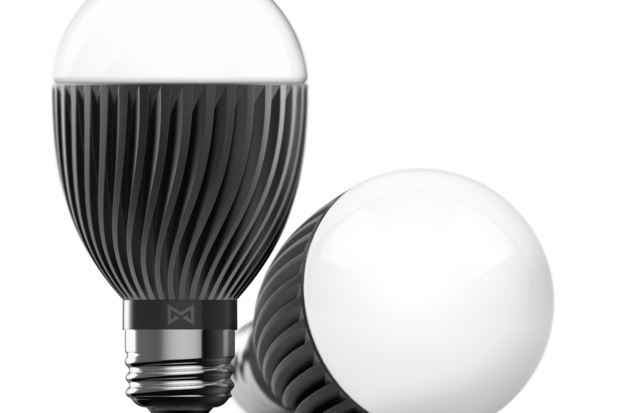 Misfit's Bolt is a smart light bulb that can simulate a sunrise when your body is ready to wake up. Credit: Misfit
Two of the biggest trends at International CES this year are the quantified self movement and the Internet of Things (IoT).
(Actually, the quantified self gadgets really took CES by storm last year, and the IoT will truly dominate CES next year. Still, both categories had a big presence this year.)
But I've noticed a few announcements at CES that suggest a growing mashup between the two. Or, more specifically, the use of quantified self data to control IoT devices.
Call it the "Internet of Self."
The quantified self idea is that biometric sensors harvest data from bodily functions -- heart rate, blood pressure, body temperature, skin surface temperature, blood oxygen, respiratory rate, sleep patterns and potentially hundreds of others -- and that data is analyzed by software to provide useful information.
The IoT idea is that objects other than computers have wireless radios, IP addresses and microprocessors and can communicate with each other without conscious human involvement. One simple example: Your home security camera uploads a screen capture of your face to an application in the cloud, which recognizes your face, sending a command to a smart door lock to unlock the door. The unlocking of the door sends a command that tells your living room lights to turn on.
The "Internet of Self" idea is the combination of the two. Data harvested from your body sends commands to the IoT objects in your life.
In other words, your physical body can control aspects of your environment, and it can do so without the need for you to make decisions -- and without you even being aware that it's happening.
Let's look at a couple of examples.
The light bulb that turns on between sleep cycles
A perfect example of the Internet of Self is a wirelessly connected smart light bulb called the Bolt, from Misfit. The $49.99 product is like other smart light bulbs in that it lets you control brightness and color with an app. It's an IoT product.
But Misfit is really into sleep-monitoring technology. Sleep monitoring is a quantified self category. Misfit also offers a clip-on device/wristwatch called the Flash, which (among other things) monitors sleep patterns. It also has a sleep monitor strap called the Beddit that goes across your bed.
Clearly Misfit is a natural to embrace the "Internet of Self" movement. Its Bolt light bulb can turn on gradually and with specific lighting designed to simulate a sunrise when your body is in a wake-up state between sleep cycles as determined by a Misfit sleep-monitoring product.