Hardcore fans mourn the death of Nexus by denouncing the Pixel
Not all Android fans are excited about Google's new phone, but they'll probably come around.
Nexus owners are probably more upset about this than the Pixel's pricing. Even if they keep their modestly priced phones, they won't get all the Android 7.1 goodies like Assistant, the Pixel Launcher, or the Pixel Camera. Some are even using the dreaded F-word to describe this—fragmentation. The decision to make Assistant exclusive is cited as particularly annoying. The decision feels arbitrary, especially considering Assistant already exists in Allo, and voice commands are a thing on Android.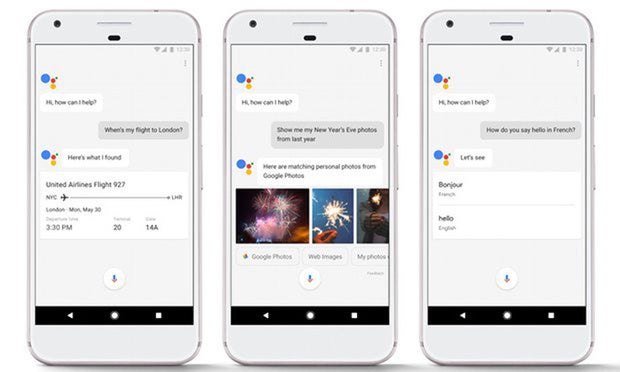 Nexus phones won't get the latest features from Google's new phone.
Android 7.1 is ready to rock on the Pixel, but we still need to go through a developer preview and several months of waiting for Nexus phones to get an update. Even then, the features won't be the same. The Android faithful repeatedly point out that this all feels like an artificial limitation. Some even compare it to Apple and its tendency to limit new software features to new devices.
But maybe it'll work
The biggest Android fans are still grieving over the loss of the Nexus line, but some of the more self-aware admit that the Pixel approach could work. It sets Google's offerings apart from other devices with mostly stock versions of Android. Google is also spending big on advertising the Pixel.
There's a lot of ill-will right now, but if the Pixel phones do end up being good, a lot of Nexus fans will come around. The option for monthly payment plans make the higher flagship price more palatable, too. Even people who love their Nexus devices complain about cut corners and mediocre hardware, but the Pixels don't have as many shortcomings thanks to the higher price.
If Google can actually make money on the Pixels, as opposed to subsidizing Nexus phones, we might see even better Pixel-exclusive features later. An Android alternative to the iPhone, with Google in charge of features and updates instead of carriers, is something Nexus was never able to accomplish. For a true Android fan, that's where you want to be. Tempers will probably cool in the coming weeks, and the Pixels will become the new gold standard for Android.