Google's Nest thermostat becomes a faster learner with major software update
The update helps the device become more aware of how people use it and adjust automatically to fit customer needs.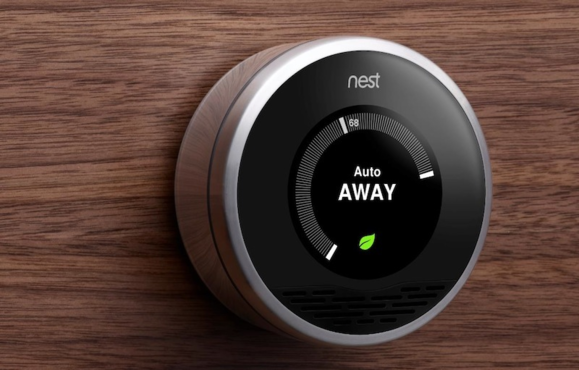 Nest, the smart thermostat from Google, is about to get a little faster at learning your preferences.
The company will roll out a big software update this week that includes a new, smarter algorithm for figuring out how you like the temperature set in your home and then making those changes automatically.
"Enhanced auto-schedule" will be delivered for free via WiFi to all Nest thermostats in the seven countries where they're sold. Nest has been updating the algorithm steadily over the past few years, but the company says this is the first major re-design based on customer feedback and data from tests in the U.S., Canada and the U.K.
The new algorithm will allow the device to learn more quickly how people like the temperature set in their home. If someone initially preferred a morning temperature of 72 degrees Fahrenheit and then began setting their device to 69, for instance, the device will pick up on that change more quickly and start to set the temperature itself automatically, the company says.
Nest received feedback from customers who said too much manual programming was needed, sometimes over a period of weeks, before the thermostat would start adjusting to the temperature they wanted, said Isabel Guenette, lead product manager at Nest.
"This makes the device faster in learning at the outset, and more adaptive later," she said of the update. The company wouldn't quantify exactly how much more quickly the thermostat will learn, but it's based more on the number of adjustments the customer makes than the length of time over which they're made, Guenette said.
The new smarts could result in additional energy savings of roughly 6 percent for cooling and heating, the company says, though the actual savings will probably depend on factors like the construction and layout of the home.
Still, "the better and more accurately we can learn users' schedules, the greater the energy savings opportunity," Guenette said.
How Nest's thermostat behaves might also soon depend on how other devices interact with it. The company released an API (application programming interface) a few months ago that will let developers of other products, like fitness trackers and even cars, interact with its smart devices. By connecting to a fitness tracker, for instance, the thermostat might know it should start warming the house when a person wearing the tracker wakes and starts stirring in bed.
Some data sharing between Nest and other Google products is in the works too, by letting users control Nest's devices through Google apps. Nest stresses that developers will be able to access only the data they need to make the integrations work.