Google Pixel review: Every bit as good as the XL, only smaller
Google sacrifices very little in the smaller, less expensive version of its hot new phone.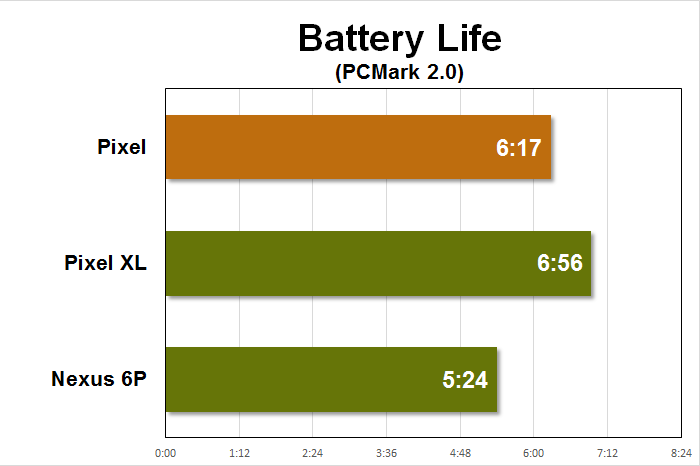 The Pixel XL has a larger battery, which makes it last a little longer despite the larger, higher-res display.
Smaller, lower-resolution displays eat up less power, so the difference in usable time isn't quite so dramatic. In our PCMark battery benchmark, the Pixel lasted 6 hours 17 minutes, while the XL lasted 6 hours 56 minutes. That's an 11% difference. In my daily use, I would usually see about 5.5 to six hours of screen-on time with the XL, and the smaller Pixel generally came in around half an hour below that.
It wasn't enough of a difference to change how I used my phone. On a typical day, both phones would last until I went to bed night before I had to plug them in. If I was using them more than usual, especially for more processor-intensive activities like gaming, I would have to give them a boost by plugging in for a few minutes in the afternoon.
So, while there is technically a difference in battery life, it's realistically not enough to matter.
Otherwise identical
Where Apple saw fit to give its bigger iPhone 7 Plus a special dual camera system and an extra gigabyte of RAM, Google has made sure both sizes of its phones have the same capabilites. That means everything we love about the Pixel XL still holds true here. It's got that highly responsive, buttery-smooth performance that feels even faster than the benchmark numbers (which are still quite good) would indicate. It's first with Android 7.1, first to support Daydream VR, and comes with all those delightful touches in the custom Pixel software.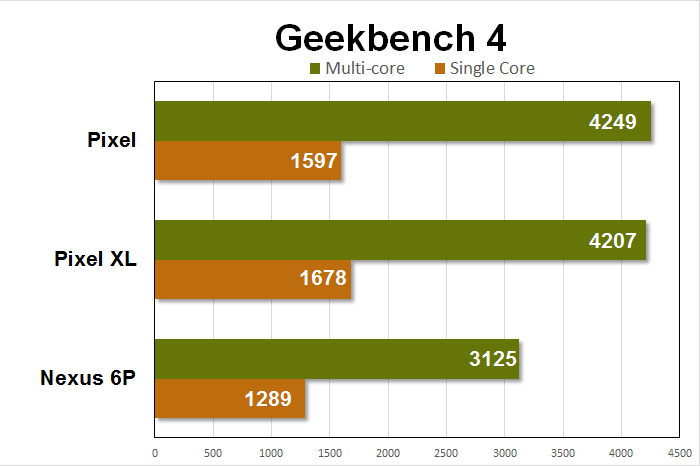 Is the Pixel slower than the XL? No, it's the same—all benchmarks are within the margin of error.
You get the same camera, which takes some of the best photos and videos we've ever seen from a smartphone, despite lacking optical image stabilization. And all your photos and videos are backed up to Google Photos, at full quality, for free.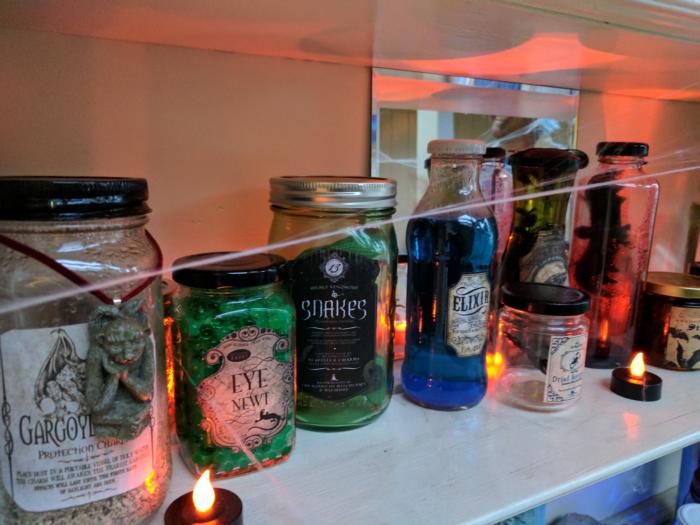 The Pixel's excellent camera came in handy during Halloween, where difficult lighting conditions are common.
It also means that our list of minor gripes hasn't changed from the XL. We still want stereo speakers, waterproofing, a Pro mode in the camera app. We want a "lift to wake" software feature added ASAP, and maybe even some sort of double-tap-to-wake for those of us that use it flat on the desk.
Still the best, only smaller
While there are certainly areas in which we would improve the Pixel, we can't ignore the fact that every time we use another Android phone, we don't enjoy it as much. In the Pixel, as with the Pixel XL, rock-solid responsiveness meets simple-but-powerful software meets top-notch camera in a phone that is blissfully free of bloatware and bundleware, and first in line for future Android updates. Other Android phones may have a longer list of features, but are saddled with a longer list of grievances, too.