Google Pixel review: Every bit as good as the XL, only smaller
Google sacrifices very little in the smaller, less expensive version of its hot new phone.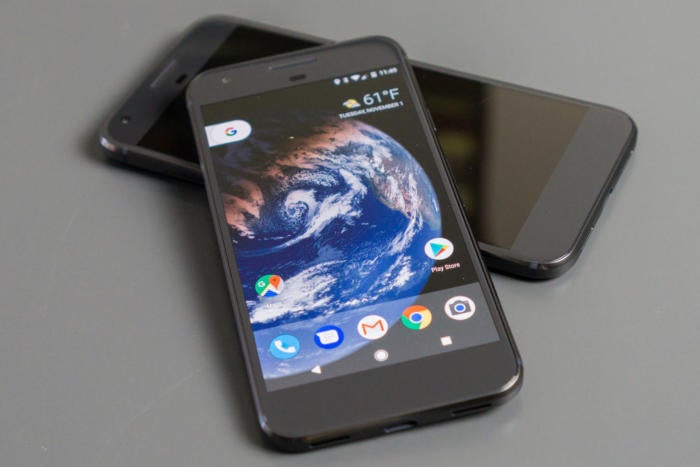 Our Pixel XL review was unambiguous: It is the best Android phone you can buy today. It's combination of elegant software, buttery smooth performance, solid battery life, and a crazy-good camera are combined with months-ahead-of-others access to Android 7.1 and Google Assistant. The result is a phone that may not have everything we could ever want, but finally delivers the sort of refined and holistic experience that iPhone buyers take for granted.
Evaluating the Pixel, it's smaller sibling, is a straightforward affair. Google has made the phones nearly identical. The Pixel and Pixel XL share the same processor, RAM, software, display type, camera, and configuration options (32 or 128GB of storage). The Pixel is different in exactly three ways: It has a lower-resolution display, it has a smaller battery, and it costs $120 less. The Pixel starts at a hefty $649, while the XL breaks the bank at $769.
Our review will focus on those few differences. If you want to know more about the Pixel's performance, software features, or camera, please read our Pixel XL review. Everything we said there holds true for the Pixel.
1080p versus 1440p
The Pixel is a 5-inch phone, while the Pixel XL is a 5.5-inch phone. Naturally, this makes it smaller, lighter, and a bit easier to hold and use with one hand. Being smaller, the display doesn't need to be quite as high-resolution as that on the XL. The Pixel's AMOLED display is carries a resolution of 1920 x 1080, while the XL is 2560 x 1440. That's a pixel density of 441 pixels per inch, vs 534 for the bigger phone.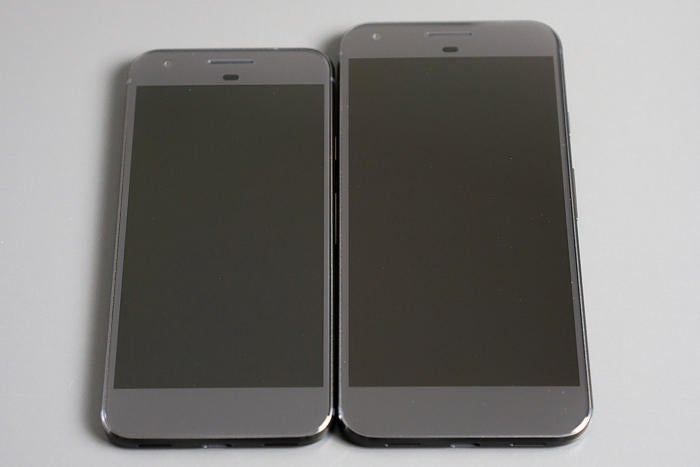 The Pixel's 5-inch display is of a lower resolution than the Pixel XL's 5.5-inch display, but you won't really notice.
Is this a big deal? Hardly. In fact, you'd be hard-pressed to notice the difference at all in normal use. The displays seem otherwise identical in terms of color gamut, white balance, contrast, viewing angles, and brightness. A density of 441 PPI is sharp enough that you can't see the pixels at all, and even fine lines in Maps are razor sharp.
The only place this is likely to be noticeable is when using Daydream VR. Either phone will work with the Daydream View headset, but when you strap a display right up next to your face, with fisheye lenses stretching the view out wide, resolution really matters. You will probably see more jagged edges and blurry text in VR when using the Pixel instead of the XL.
2770mAh versus 3450mAh
The smaller body also leaves room for a smaller battery: 2770mAh in the Pixel instead of 3450 in the Pixel XL. So the XL version has a 25% bigger battery...it must last 25% longer, right? Not quite.