GeForce Now review: Nvidia's 'Netflix for PC games' is impressive, but impractical
Nvidia's server-based game service performs surprisingly well with the proper setup, but there are still too many reasons to stay away.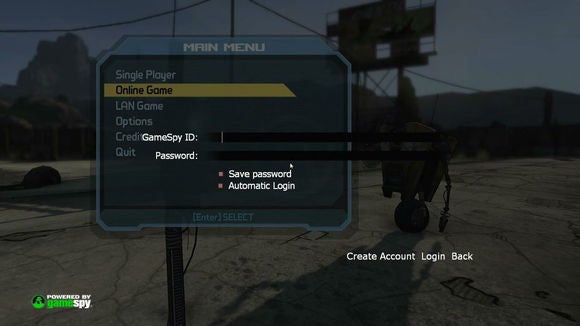 Starting an online game in Borderlands invites you to log in through GameSpy, a service that died in 2014.
Even the benefits of cloud gaming are significantly curtailed by GeForce Now's device limitations, and I'm saying this as someone who personally owns both an Nvidia Shield Android TV and an Shield Portable. Not being able to play on PC makes it a tough sell as a primary gaming option. Nvidia might argue that GeForce Now makes sense for those who don't want to invest in a proper game console or gaming PC, but how many of those people are then willing to make an Nvidia Shield their tablet or set-top box of choice? The overlap is likely slim at best.
Nvidia has at least proven that GeForce Now has potential. Provided you meet the system requirements, the quality of the streaming is good enough to stand in for native PC play when that's not an option. Considering how bad streaming games used to be, that's a remarkable achievement on a technical level.
But with a limited game selection, no multiplayer, no PC support, and no ties to the games you already own, GeForce Now just isn't that useful on a practical level. For now, it's an impressive technology with no discernible target audience.
Previous Page 1 2 3